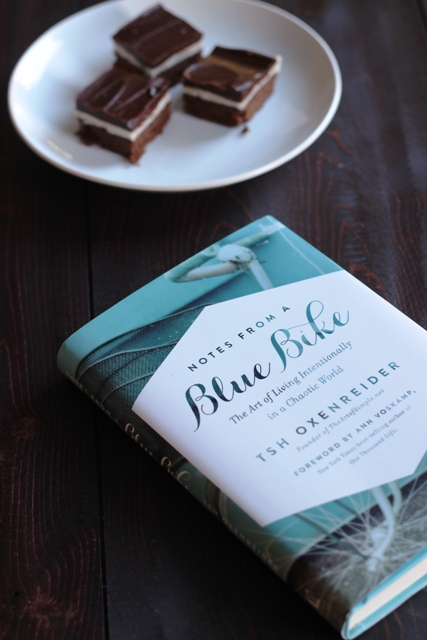 I just finished reading my friend Tsh's new book,  Notes from A Blue Bike that she sent me to check out. I basically devoured it over the last week, along with these Chocolate Mint Bars.
I knew that the book was about living life on purpose (as opposed to on accident). What I didn't expect was a fair bit of food talk. But why not? You have to eat to live. I often live to eat!
What she said about her food resonated with me — and challenged me to think and dream bigger about our family's diet. I think we've made some good changes so far, but there are more tweaks I could make.
Here's a snippet of a video in which Tsh talks about some thoughts on food and being more purposeful with our diets.
Where are YOU in the whole "slow food" continuum?