This month I'm doing a Pantry Challenge. For two weeks, I'm focusing on using up what we have to save money and time and to reduce waste.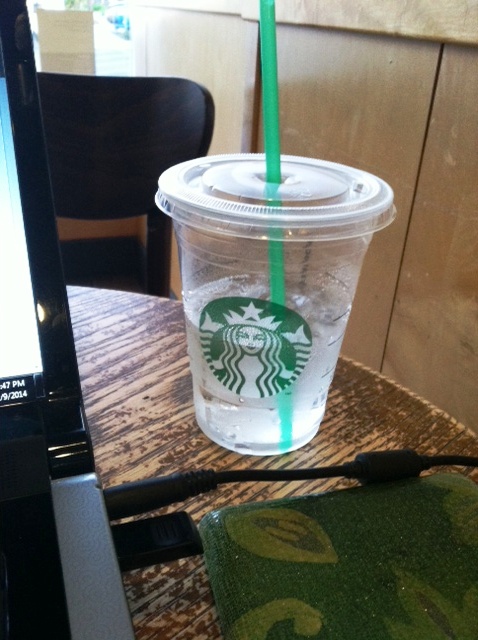 I find it really hard to believe that we're already on day 9. Time's flying. Over all I'm enjoying being the queen of my kitchen. The challenge seems to make me pay more attention and to plan ahead. It's such a good feeling to be making breakfast and have a plan for BOTH lunch and dinner going. I hope that's a habit that goes with me after next Wednesday.
In other news, I have no exciting picture to share with you. It's been a busy day. After days of not being able to get any writing work done other than the nightly Pantry Challenge update, I fled my home. I'm typing at Starbucks, hoping to knock out some writing assignments.
The kids had running club this morning which meant that we had to leave the house by 7:45. No morning gym for me. I'm not THAT organized. Instead I made them a full breakfast: eggs, bacon, and biscuits. That was a nice way to wake up my people this morning! Sweet to see the smiles on their faces when I said, "bacon and biscuits". 
Before we left, I put an all-natural vegetable soup mix into the crockpot. It contained split-peas, barley, lentils, rice, and pasta. We came home to soup and grilled cheese. The soup was not a big hit. The three littles tried really hard, but even with the reward of chocolate, they couldn't finish the whole bowl. Admittedly, the lentils and peas weren't completely soft and the noodles were overcooked, so I don't blame them.
Though I fled for supper, I left the family all the makings of a fajita kit with detailed instructions on how to make it. As for me, I got my coffee free with a coupon Starbucks sent me and used a gift card to buy a Bistro Box, so I think it's a win.
Breakfast: Eggs, Bacon, Biscuits

Lunch: Vegetable Soup, Grilled Cheese

Dinner: Fajitas, Mom at Starbucks
This post is a part of the Pantry Challenge where we're trying to save money on food by using up what we have. I'll be posting daily updates on how the challenge is going.