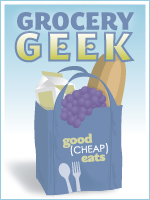 Yep, even though we're only 4 days into the month, I've already done my grocery shopping. For my brain, weeks go from Sunday to Saturday. So, even though it's not been a full week of the Pantry Challenge, here's the update anyway.
Sprouts 1
On New Year's Eve (Tuesday) I ran to Sprouts for meat because the meat we needed for FishBoy9's mini burgers hadn't thawed. Each of the kids made a different finger food for our New Year's Eve. I wasn't about to disappoint him. No picture, but I spent $10 on ground beef, limes, and lo mein noodles.
Total spent: $10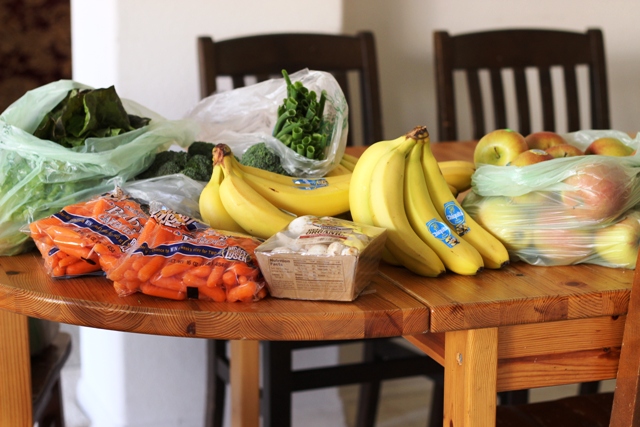 Sprouts 2
The next day (yes, really) I went back to Sprouts, after having done the inventories, etc, and got us a load of fresh produce. I have the Dirty Dozen app on my phone so I basically bought organic of those items and went conventional with the others.
baby carrots $0.98 (since I read this post, I've loosened up on my stance on baby carrots. My family eats more this way.)
broccoli crowns  $0.98/lb
green onions 3/$1
organic mushrooms $3
organic lettuce $1.50
bananas $0.69
Total spent $21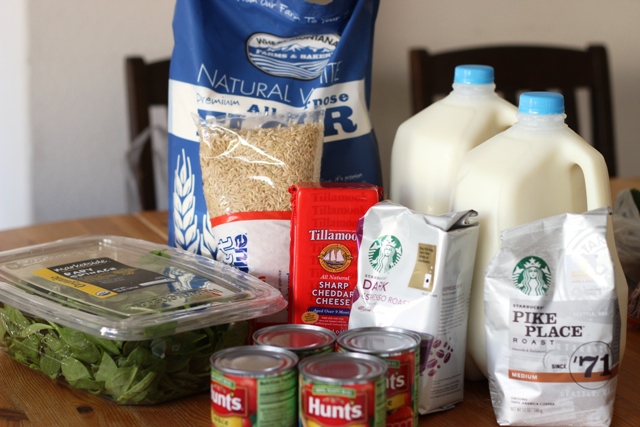 Walmart
At Walmart I filled in the gaps of things I knew we would need during the challenge.
organic spinach $4.98
rbst-free cheddar $9.98/2 pounds
unbleached, nonbromated flour $5.98
brown rice $1.56/2 pounds
coffee $6.98
tomato sauce $0.44
rbst-free milk $3.20
Total spent $44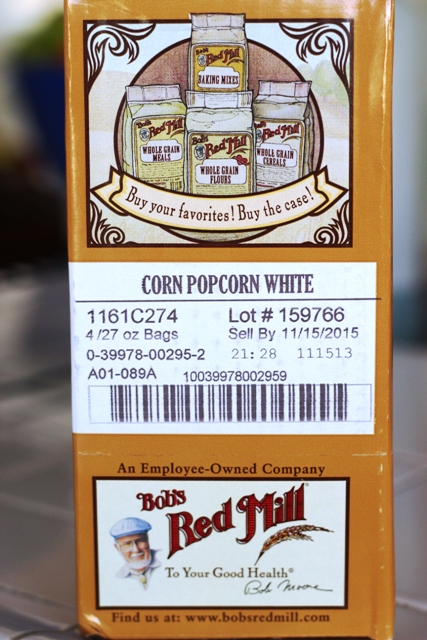 Amazon
I buy some key groceries on Amazon via their subscribe and save program. I get a monthly delivery of things like toilet paper and popcorn. Exciting, I know. This month, the only food item was popcorn. This carton/case of popcorn contains four largish bags of GMO-free popcorn. It's one of our go-to snacks.
Total spent: $12
Grand total: $87
So far I've spent $87 of the allotted $200 for the challenge. Since I have a produce box coming next week to the tune of $43, I'll have about $70 to spend on other items between now and the 15th. I think we should be fine, but I'll need to be careful.
That's the report for the week!