Looking for a new recipe for your Super Bowl party? Check out some of these crowd-pleasing favorites.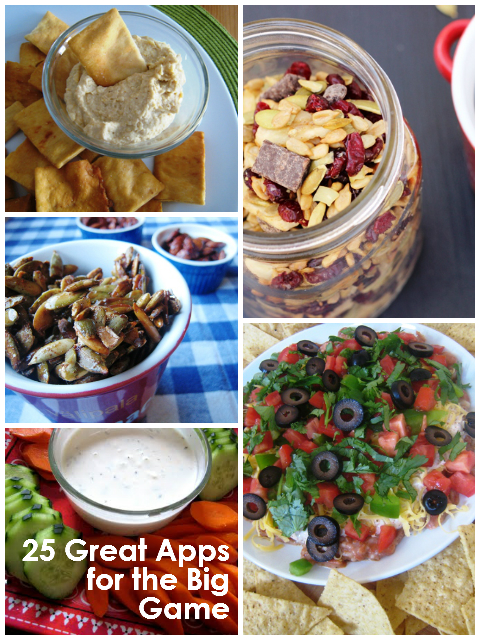 This fall we gave up cable. Okay, I should say that the Mister gave up cable. I never wanted it in the first place. He felt the money was better spent elsewhere. I was thrilled. The TWO television shows that we watch are available through Amazon TV passes, so we're good.
It has, however, put a crimp in my foodball activities this fall and winter. No football games on TV, no occasion to make some yummy snacks.
Thanks to a tip from my friend Jessika (with a K), we streamed the playoffs, so we'll be streaming the Super Bowl as well. And digging into some of these yummy snacks: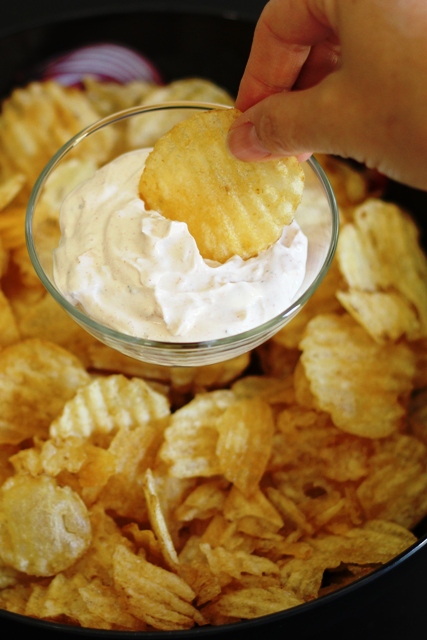 Dips & Dippers:
Presentation Tip: Place the dip in a martini glass. Place the glass in the bowl before adding the chips. The dip will be elevated above the chips allowing easy access to both without having to buy a dedicated chip and dip bowl. Check that picture above, you can just glimpse the stem of the glass going into the bowl.

Warm Appetizers:
Presentation Tip: Don't bring out the hot stuff until the bulk of your crowd has arrived. Let the early birds and punctual folk much on chips and dips at first. Then bring out the warm appetizers as a second shift. Or, if you'd rather, serve the hot stuff to the folks who show up on time. 😉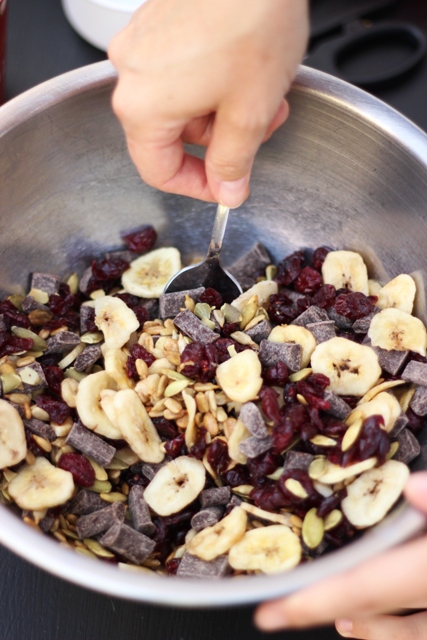 Snacks:
Presentation Tip: With cold and flu season upon us, don't set up a big bowl of tiny munchies for every Tom, Dick, and Harry to stick his grubby hands in. Pre-portion these snack foods into smaller vessels, like tasting cups (aka shot glasses), ramekins, or even silicone muffin cups.
What's on your menu for the Big Game?