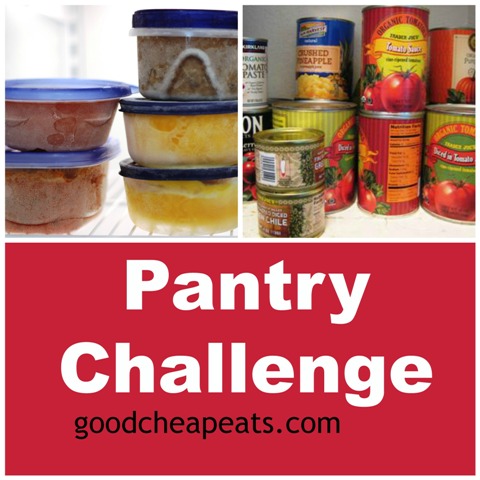 The first time I had a successful pantry challenge was 2009. Now, we're looking at 2014. So, I guess this is the fifth January in a row when I've set aside time to focus on what we already have instead of what I want. That's a good attitude to conclude the holidays with, don't you think?
In the early years I assumed that a Pantry Challenge meant you couldn't buy anything, but had to subsist on whatever randomness you had in the cupboard. In many seasons that has, indeed, been the case. Somedays you just gotta make do.
The last five years of doing a successful challenge have been characterized by reducing my grocery budget and turning my eyes toward what we already have. I still allow myself to pick up odds and ends, but I do try to make do, but without feeling stressed about it.
What's a Pantry Challenge?
A Pantry Challenge is simply a devoted time to eat down your food storage so that you can
save money
avoid waste
shop better in the future
spend less time in the store.
Past challenges have encompassed the entire month of January or July. By the end of the third week I start to feel jumpy and my family starts complaining. I run out of steam and rely on eating out instead of going to the store which is counterproductive to the challenge.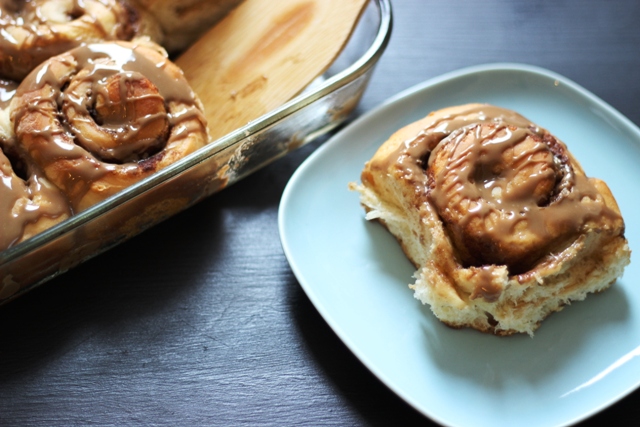 Last summer, I reduced the challenge time to 2 weeks which proved to be a positive experience. My kitchen and my stockpiling habits just can't seem to keep up with my kids' appetites. They are a lot bigger than they were five winters ago!
A 2-Week Pantry Challenge
So, this challenge, for me at least, will only be two weeks. I am pretty confident that we can shave a good portion off our grocery spending, but still allow some wiggle room at the end of the month. Here are my personal goals for the challenge:
1. Spend $200 for the two weeks, or $600 for the month.
Since my target grocery budget is $800, I'm allotting myself $200 to spend for our family of 8 in the next two weeks. After that, I'll allow $400 for the remainder of the month. I may feel like I'm on a roll and keep going with the challenge, but I want to set a realistic goal.
My pantry and freezer are really not that full and I don't have a ton of baking supplies on hand. There just haven't been too many killer deals on the foods I want us to enjoy on a regular basis. I'm trying to reduce our processed foods as well as increase our whole grains and "real food".
2. Freezer control.
My refrigerator freezer has become a holding tank for lots of random items. I want to get those things used up. I want the large freezer to be emptied so that I can defrost it.
3. Make room for healthier ingredients.
I'm currently doing some interesting food reading that has me reconsidering some of my habits that I've loosened over the last year or so. Ideally, I want to do more homecooking, buy fewer processed items, and transition us to more whole grains and natural sweeteners. I'm going to have to get creativity on sourcing some of those items, but I know that good health is worth the investment.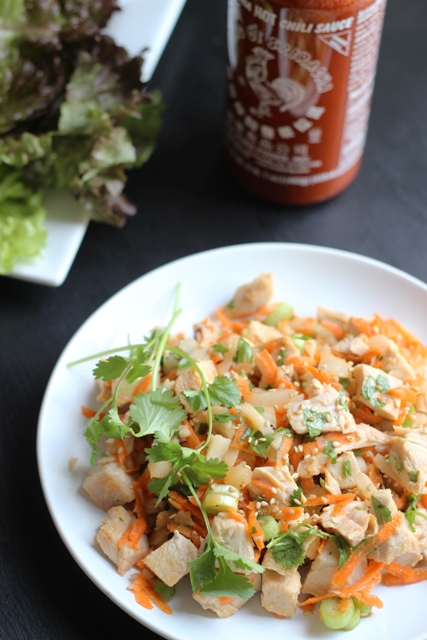 In the meantime, there are some processed items lurking in my cupboards that need to go. Eating them up and moving them out is a good option.
So, my goals for the challenge are not huge. I would like to say, "I'm only going to spend $200 on groceries this month." But, that is just not realistic for our family at this time. I don't think we've ever been able to pull that off, anyway, especially not with four boys over 9!
If you'd like to do a little more reading about eating down the pantry, check out these past posts:
Feel free to leave questions and comments below. I'm happy to chat and help you troubleshoot your cupboard and what you can do with what you have on hand. There are lots of past posts that answer lots of questions, so be sure to browse the archives if you have time.
As always, I'll be posting every day what I make, what we use up, and how I'm freaking out. 😉 So tune in, eh?
Will you be joining the Pantry Challenge?