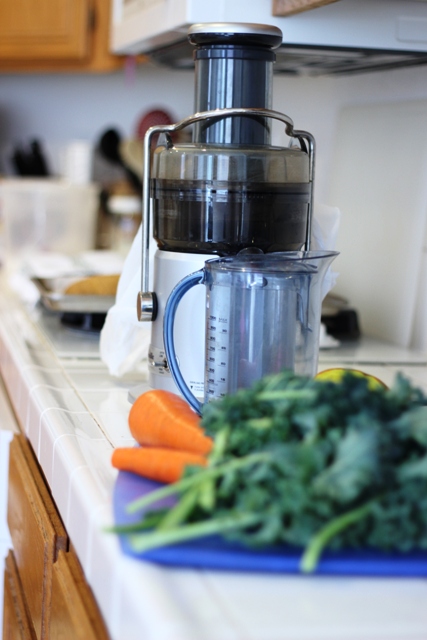 A little over a year ago I bought my first juicer. It was a cheapo on sale at Walmart in anticipation of the holidays. I spent about $40 on it. It was a game changer.
All winter long I juiced carrots, spinach, apples, pears, whatever came through the produce box, even parsnips. At first my kids were skeptical but within a month or two they easily downed small cups of homemade juice without complaint.
We found that homemade juice is so much more filling and flavorful than the store bought varieties. Nowadays, my kids get pretty excited when they see me prepping fruit and veg to juice.
They were my chief assistants in writing my latest book, Best 100 Juices for Kids: Totally Yummy, Awesomely Healthy, & Naturally Sweetened Homemade Alternatives to Soda Pop, Sports Drinks, and Expensive Bottled Juices.
This new book is written with parents and kids in mind. It's fun. It's delicious. And it's sugar-free! (Yes, that is a humdinger of a subtitle.)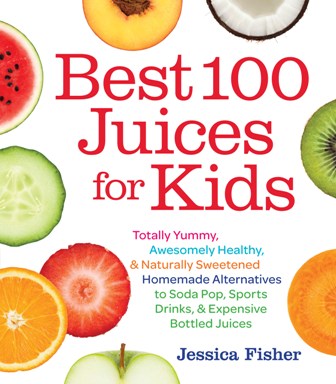 The book won't be available until April 15, but it is available for pre-order. By pre-ordering through Amazon, you are guaranteed the lowest price that they list it at between the time you place your order and when the book releases. (I ordered ten copies already, just so I can save a few bucks between now and April.)
A juice extractor makes a great gift for foodies and friends who want to omit sugar-laden beverages from their diets. The Juice Fountain Plus is the juicing machine that I regularly use now and I love it. It's easy to clean and makes smooth, great-tasting juice. You can read more about why I love my juicer here.
The kids and I had a really good time creating the recipes in this book. So, if you're thinking of gifting a juicer to a friend or family member, of course, I'm going to recommend that you pre-order the book for them, too!
To make it gifty, just print the image in color and affix it to the card you give with the promise that it will arrive on their doorstep next April.
Oh, it's hard to wait, isn't it?