To type this week's dates gives me pause. Is it really just another week until Christmas Week? Wow. I'm getting old because time is flying!
This week is our last full week of school before Christmas and hubs' work shutting down for the last two holidays of the year. That means that we all transition into vacation mode.
So, this week needs to be productive. I have a new mother's helper coming on Monday to help me with school, and I'm trying to gear up to take some time off writing and blogging. I haven't really done that since 2009. A brain vacation is due!
Here are some of the easy meals we'll be enjoying this week: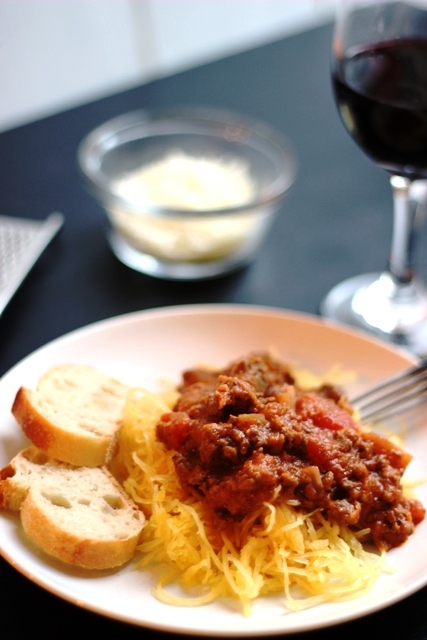 Vegetable Bolognese over Spaghetti or Spaghetti Squash, Salad, Bread
Pasta and red sauce is a typical meal for us on a regular basis. Often without meat, it was one of my go-to meals when we were paying down our debts. I can usually pull off the main dish for about $6 for our family ($1.50 for 1 1/2 pounds of pasta; $3 for the meat; $1 to $2 for the tomatoes, etc. when I buy in bulk). I can supplement the meal with whatever produce we have as well as bake my own bread or serve bread I've bought on clearance. It's pretty easy to feed my family of 8 for less than ten bucks when we serve this meal.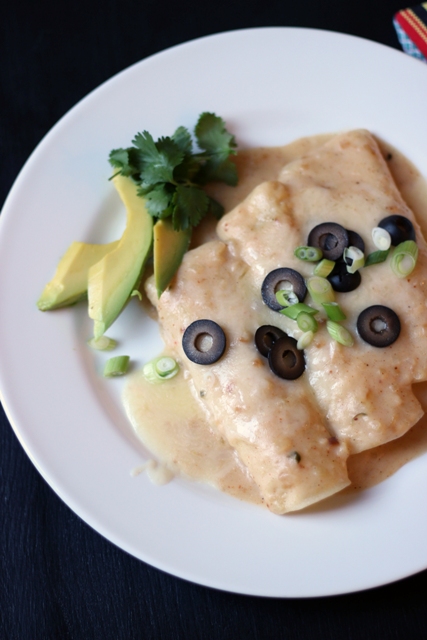 This meal was a Pantry Challenge creation, using up tortillas, cheese, and kitchen staples like flour, butter, and milk. Chicken or turkey is a bonus, but it's easy to stretch it with the cheese and prop the meal with filling side dishes.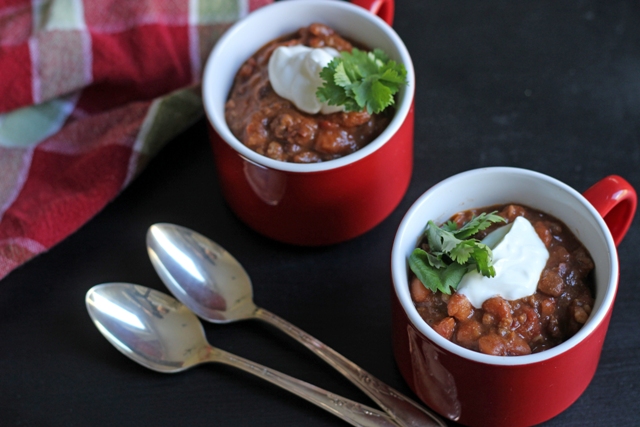 I love this dish because it comes together in about 15 minutes in the morning, fills the house with a fantastic aroma, and pleases all my people. You can make it with or without meat, but my family prefers it with meat. If you go meatless, be sure to have some extra toppings like cheese, avocado, or sour cream to add interest.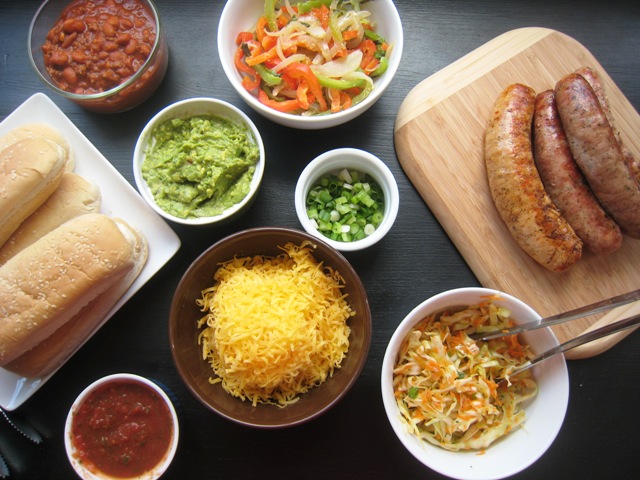 Awhile back I found a ton of organic sausages and hot dogs marked down at Ralphs. They still had a week to go on their sell-by date, so I snatched them up at less than half their regular price and threw the whole bag into the freezer. I can make homemade buns for less than a buck and throw together a variety of toppings to make a fun hot dog and sausage bar.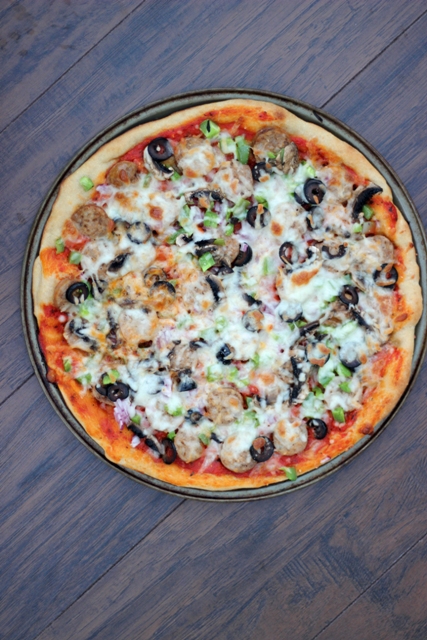 I can't really lose with Pizza Night. We used some free coupons on take-out pizza the other night. Blech. Never again. The kids thought it was great, but their taste buds must have been taking a nap. Homemade pizza wins hands down. Plus, I can make four pizzas for less than $10!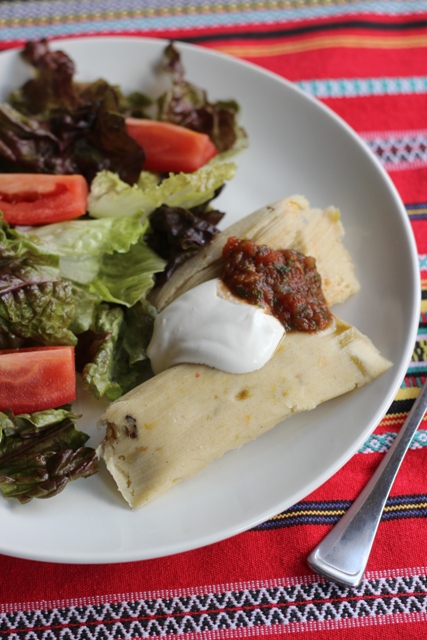 Tamales (recipe coming tomorrow)
It was my best intention of the month to share several of our favorite tamale recipes with you. However, time has gotten away from me. I'll have one to share tomorrow, an easy corn, chile, and cheese version. Hopefully, I'll be able to snap some pics of our tamale making party next week to share after Christmas. Better late than never, right?
Tamales are a fabulous dinner, but they can be pricey if you buy them already prepared. We can make them for about a quarter a piece, I think.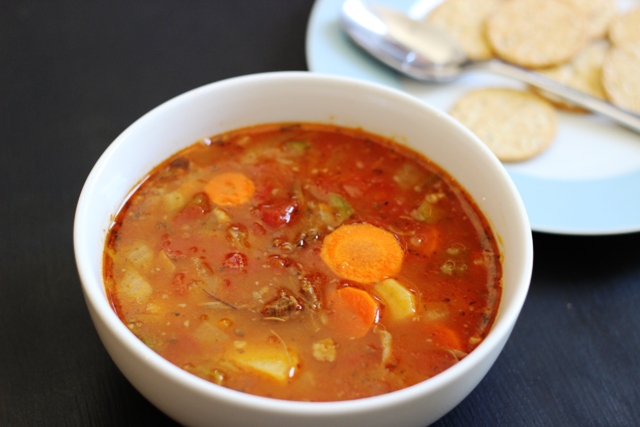 Stone Soup and Crackers (to use up the leftovers)
Stone Soup is one of those things by which you make something from nothing. You don't need a lot of any one ingredient to make a great soup. This is a great way to use up random bits of veg and leftover meats and grains. Plus, it's good food.
So, that's the meal deal for the week.
What are YOU having?
Want the 411 on building a meal plan that will work for you? Take Meal Planning 101. Not sure you want to make your own meal plan, then don't. Download one of 32 free plans from Life as MOM.