This week went by in a flash! Not only did we start school on Tuesday, but I've been furiously retesting recipes to make sure they are good to go before book deadline.
Meal planning revolves on the many meals per day that I'm preparing. Grocery shopping does, too.
Here's how it all went down this week:

Trader Joe's
We cruised through TJ's on Sunday to make sure that we were stocked for the week. I'm using this meal plan for school lunches, even though my kids are home during the day. Having easy to make-ahead lunches makes lunchtime easier.
Total spent: $83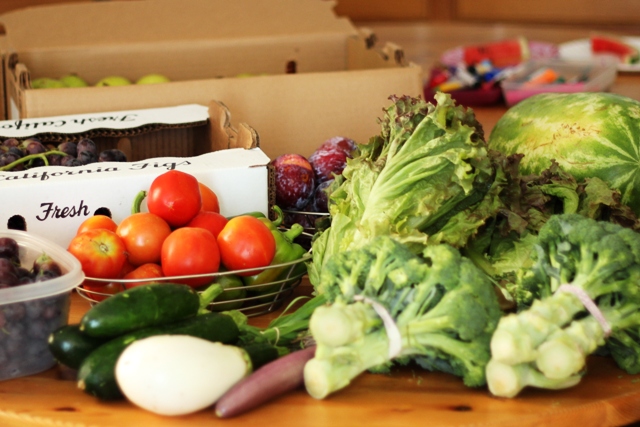 Abundant Harvest Organics
The box was beautiful this week, as were the extras that I had ordered. Alas, the fridge is only so big, so what I couldn't store, I shared. And I've set the box on vacation for the rest of the month. I need to catch up and see some white space in my refrigerator.
Total spent: $38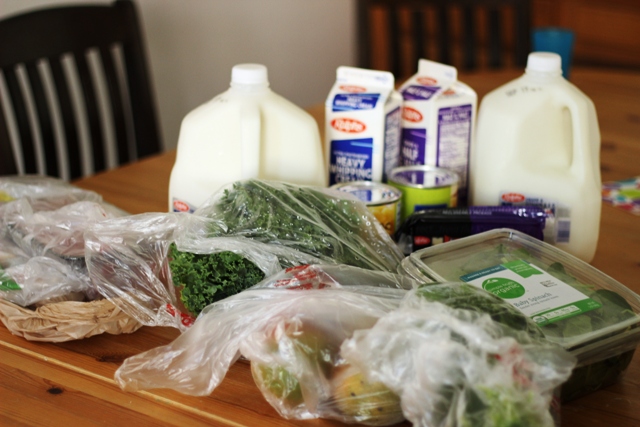 Ralphs #1
I had hubs pick up some stuff on his way home from work, ingredients that I needed for recipes I was testing plus all the milk products we consume. Yes, it's cheaper than Costco, but that's a black hole sometimes. Avoiding it for now. I need space in the fridge.
Total spent: $36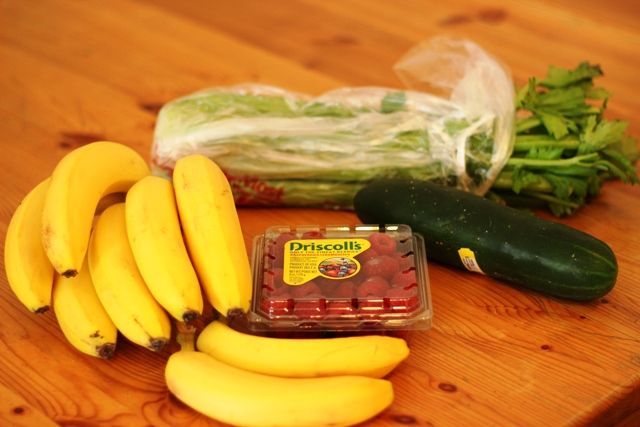 Ralphs #2
I headed in for a few more produce items a few days later.
Total spent: $6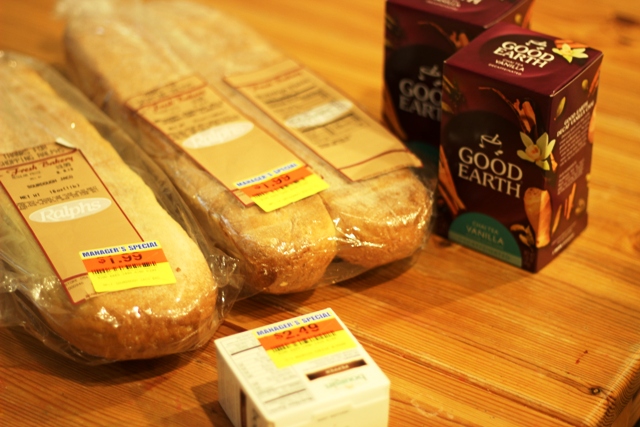 Ralphs #3
While hubs and the littles headed to the home improvement store, I strolled through Ralph's clearance. That's infinitely more interesting than planks of wood and nuts and bolts. I found markdowns on bread, tea, and Boursin cheese.
Total spent: $12
Total spent this week: $175
How's the grocery geek in you doing?