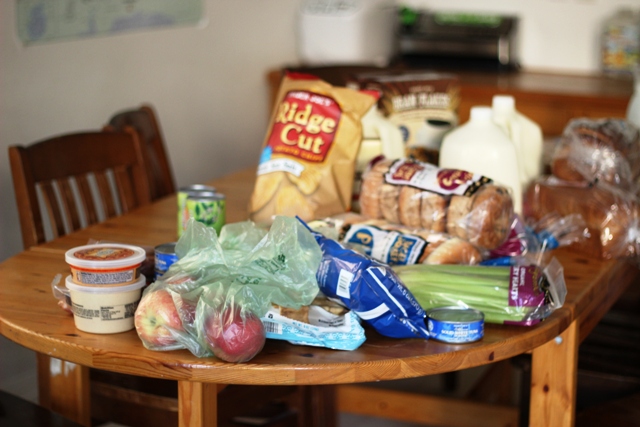 I'm calling the month right about now. It's going to be a busy weekend with hockey and book stuff to do. I don't plan to shop again before Monday, so we're going to just pantry challenge our way through. We're out of milk; might have to go get some of that, but otherwise, we'll just hang tight.
It's been a survival week. I pulled meals from the freezer whenever I could. I had hubs get a bunch of convenience items at Trader Joe's. And then we got the produce box. So, we've eaten pretty well, all things considered.
There are lots of little random bits of stuff in the freezer. I'm contemplating a hodge podge type soup. Think that will go over? We shall see….
Trader Joe's
The above is from hubs' trip to Trader Joe's: celery, apples, chips, tuna, bagels, hummus, bread, cereal, milk, coconut milk, beans, etc.
Total spent $80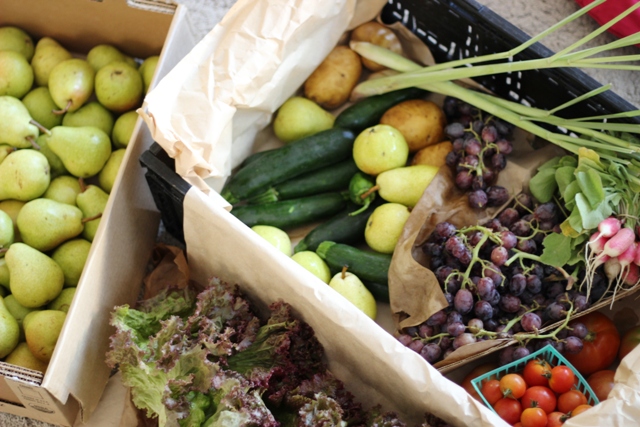 Abundant Harvest Organics
We took quite a few weeks off the produce box this month. I had intended to take this week off as well, but I messed up. It worked out okay because I got an extra ten pounds of beautiful pears (at $1/pound) and the regular box was beautiful.
I've bought conventional produce the last few weeks from Walmart, Sprouts, and elsewhere. A lot of the quality has been really blech, so I'm beginning to see the value of the box. I think this summer was a little off, but hopefully the cooler weather will put us in the right place.
I had fresh sliced tomatoes over onion cream cheese smeared on a bagel today. Awesome!
Total spent: $38
MTD: $633
I'm a little stunned that the month came in under. But, the freezer is looking pretty bare except for the aforementioned randomness, so maybe it all works out.