Looking for "real food" sales? Here's a quick round-up of specials you might find on the west coast. To find specials in other parts of the country, check out the store deals database at Money Saving Mom.
I've scanned through the grocery ads to highlight the unprocessed or minimally processed items that I see as good deals this week. I have certain target prices, so what the store may call a "sale" price is not necessarily what I call a deal.
For a Labor Day sale, I'm pretty surprised that there aren't better prices on grilling meats. And yet again, I think Sprouts and Ralphs are the ones to put your money on this week, unless you don't have one nearby.
Check with your local store and ad to confirm the sale prices I list. Consider these special prices for stock-up opportunities available in Southern California stores:
Sprouts
Fresh produce
Ca-grown red or green seedless grapes $1.50/pound
whole seedless watermelon 5 pounds/$1
jumbo tropical mangos or maradol papayas $0.88 each
yellow nectarines or dapple pluots $0.50/pound
iceberg, romaine, red or green leaf lettuce $0.88/each
gala apples $0.88/pound
roma tomatoes $0.88/pound
cauliflower $0.88/each
green bell peppers $0.50/each
Bartlett pears $0.50/pound
organic red, green, or rainbow chard $1.50/bunch
organic romaine, red or green leaf lettuce $1.50/head
organic granny smith apples or bosc pears $1.50/pound
Meat and Fish
fresh boneless Tilapia fillets $3.99/pound
boneless, skinless chicken breast $2.49/pound
pork or chicken sausage $2.99/pound
Ralphs
Fresh produce
green seedless grapes $0.99 each
yellow peaches or nectarines $0.99/pound
personal size watermelon $1.77 each
fuij, gala, red or golden delicious apples $0.99/pound
navel oranges $0.99/pound
Bartlett pears $0.99/pound
iceberg, romaine, greed or red leaf lettuce or organic kale $0.99 each
hass avocados or mangoes $0.99/each
Grocery
Starbucks coffee, 12 oz.  $6.99

Vons
Fresh Produce
Bartlett pears $0.99/pound
CA-grown white corn 5 for $1
Meats and Fish
Foster Farms Chicken Grill pack $0.99/pound
Grocery
StarKist solid white tuna $1/5 oz. can

Albertsons
Fresh Produce
large red bell peppers $0.79/each
mini seedless watermelon $1.88/each
limes $1.50/1 lb bag
Meats and Fish
boneless skinless chicken breast $1.69/pound, if 3 pounds or more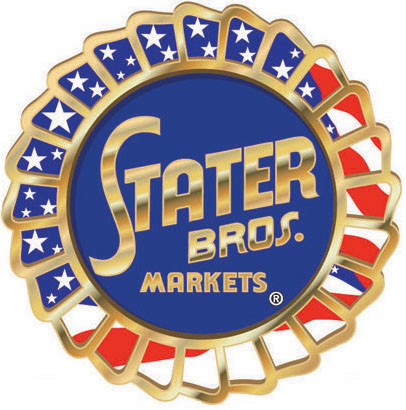 Stater Brothers
Fresh Produce
red seedless grapes $0.99/pound
mini watermealon $1.88/each
red delicious or granny smith apples $0.99/pound
bartlett or red pears $0.99/pound
sweet white corn 3/$0.99
medium hass avocados $1 each
Meats and Fish
Foster Farms whole chickens, drumsticks, or grill packs $0.99/pound