Looking for "real food" sales? Here's a quick round-up of specials you might find on the west coast. To find specials in other parts of the country, check out the store deals database at Money Saving Mom.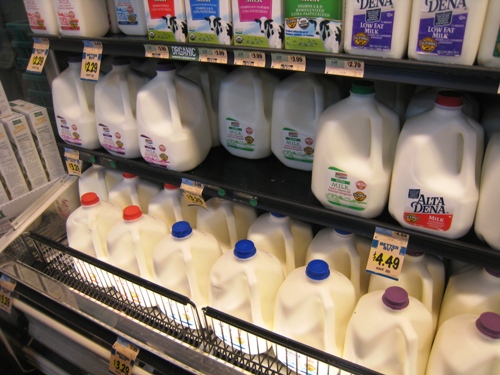 Years ago I posted weekly grocery deals to help readers find "real food" on a budget. The feature is back. I've scanned through the grocery ads to highlight the unprocessed or minimally processed items that I see as good deals this week. I have certain target prices, so what the store may call a "sale" price is not necessarily what I call a deal.
This week I'm putting my money on Sprouts and Ralphs, though I might go grab some salmon at Vons.
Check with your local store and ad to confirm the sale prices I list. Consider these special prices for stock-up opportunities available in Southern California stores:
Sprouts
Fresh produce
California-grown red or green seedless grapes $0.68/pound
black plums, yellow peaches, and nectarines $0.68/pound
sweet white corn 3/$1
whole seedless watermelon 3 pounds/$1
New Mexico Hatch green chiles $0.68/pound
red radishes, green onions, or green bell peppers 3/$1
yellow onions or green cabbage 3 pounds/$1
gala or pink lady apples $0.98/pound
beefsteak tomatoes $0.98/pound
celery, eggplant, or baby peeled carrots $0.98 each
organic chard or collard greens 2 for $3
organic red onions $0.88/pound
organic canteloupe $0.88/pound
organic romaine, red or green leaf lettuce 2 for $3
Meat and Fish
boneless skinless chicken thighs $1.99/pound
USDA Choice Natural London Broil $2.99/pound
pork baby back ribs $2.99/pound
center cut pork loin chops or roast $2.99/pound
chicken apple, basil, or bratwurst sausage $2.99/pound
Ralphs
Fresh produce
jumbo canteloupe $0.99 each with card
Fuji, Gala, Red or Golden Delicious apples $0.99/pound
green beans $0.99/pound with card
grape tomatoes 2 for $4, 10 ounce package with card
iceberg or leaf lettuce $0.99 each
mangoes 2 for $1 with card
yellow peaches or nectarines $0.99/pound
broccoli or cauliflower $0.99/pound
navel oranges $0.99/pound
roma tomatoes $0.99/pound
Meat and Fish
Foster Farms whole chicken $0.88/pound with card
Jennie-O ground turkey $2.99/package with card
boneless, skinless chicken breasts $2.97/pound with card
Dairy
Ralphs cheeses, 8 ounces $2.28/package with card
Ralphs large eggs 2/$3 with card

Vons
Fresh Produce
California white or bi-color corn 5 for $1 with card
bartlett pears $0.99/pound with card
whole or sliced mushrooms 2 for $3 with card
organic broccoli bunch $1.49/pound with card
Meat and Fish
Fresh Foster Farms whole chicken $1.19/pound with card
fresh wild keta salmon fillets $4.99/pound
Grocery
Peets coffee $6.99 with card
StarKist chunk light or chunk white tuna, 5 ounces – 5 for $5

Albertsons
Fresh Produce
Dole bananas $0.39/pound
red, green or black seedless grapes $0.99/pound
large Bartlett pears $0.99/pound
Meats and Fish
Foster Farms whole fryer chicken, limit 2, $0.89/pound
Farmer John whole pork shoulder picnic roast, bone-in $1.49/pound
boneless, skinless chicken breast $2.99/pound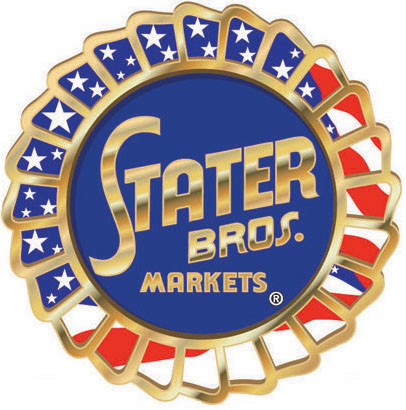 Stater Brothers
Fresh Produce
whole seedless watermelon 5 pounds/$1
Bartlett pears $0.99/pound
Jumbo yellow peaches $0.99/pound
Gala apples $0.99/pound
3-pound bag Clementines $3.99
large red bell peppers 10 for $10
large slicing cucumbers $0.79/each
Meats and Fish
Foster Farms whole chicken $0.99/pound
Foster Farms chicken grill pack $0.99/pound
Randall Farms chicken thighs or drumsticks family pack $0.99/pound
picnic-style, bone-in pork shoulder roast $0.99/pound
Grocery
20-pound bag Mahatma extra long grain rice $10.99