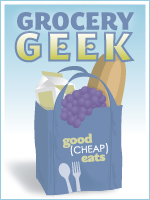 We're ten days into the month already. Wow! That went by quickly. As you know, we ended the month of July with a pretty sparse kitchen. We emptied the deep freeze, cleared the cupboards of almost everything and kept a really good handle on what we had.
The sum total of that was that we got our monthly grocery spending average pretty low, down to $783 monthly for the year.
This month, I think the pendulum will swing the other way. You see, I'm nesting.
No, I'm not pregnant. We've got our six pack. But, I am preparing for a challenging season: homeschool with six kids and a couple very big writing deadlines.
This means that I am anxious. Anxiety means I need to clear my plate of some things. Clearing my plate means stocking up and making sure these people have food to eat without my help.
I've been building back the storehouses. Last week I filled the freezer. Slowly, I've been restocking the pantry and loading up on things that I know we'll use.
Does it defeat the purpose of the pantry challenge? I don't think so. I used up a lot of things that were lingering; we lowered our monthly average; and we gave me some wiggle room for the coming couple months that should be doozies.
So, here's how the shopping has gone down for the first third of the month of August:
Trader Joe's
Total spent $64
Sprouts 1
Total spent $38
Sprouts 2
Total spent $33
Ralphs 1
Total spent $32
Ralphs 2
unpictured: Talenti gelato
Total spent $12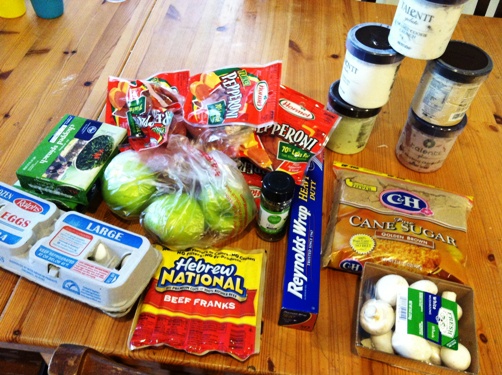 Ralphs 3
Total spent $52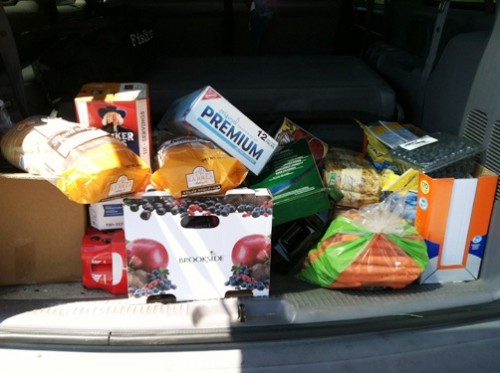 Costco
Total spent $300
Abundant Harvest Organics
Total spent $38
Whew! No wonder I'm tired. I spent two afternoon/evenings cooking to fill the freezer and quite a bit of time shopping apparently!
Total MTD: $569
That seems like a lot, but we have enough food to last the month, except for fresh dairy and produce. I forgot to set the box on vacation this next week, so we'll take the last two weeks of the month off. Bummer.
That's the Grocery Geek report.