This is a gift from my husband. He needed to travel to a town where we used to live in order to pick up birth certificates for some of the kids. After he left, I remembered that apples were in season. After a quick email from me, he stopped at our very favorite apple farm and picked up FORTY-FOUR pounds of apples. I am in heaven.
Total spent: $65
Yes, that bumps our grocery spending over target this month, but I am so okay with that. So okay. Apple season is one of my happy places.
We're planning a family vacation up that way in October, so we'll get another 40 pounds (or more) then. More to look forward to.
Here's the rest of the grocery shopping of the week:
Ralphs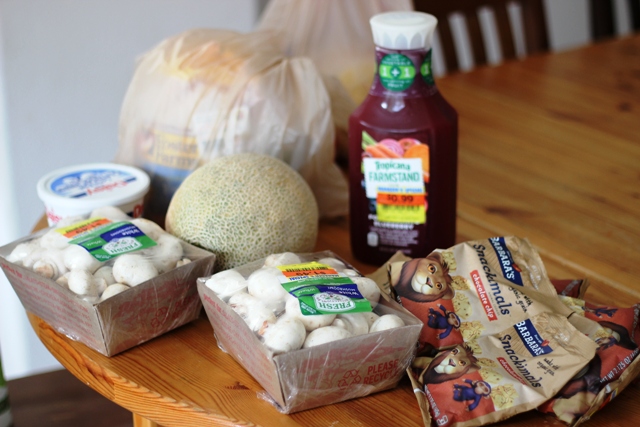 At Ralphs, I grabbed some markdowns and those sale chickens.
Total spent: $30
Produce Box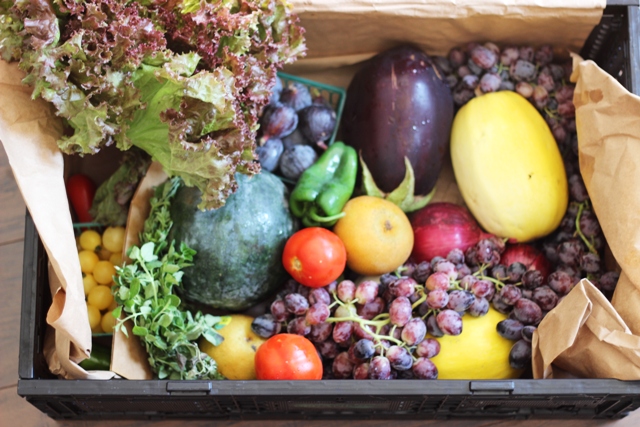 The produce box grapes were pretty fabulous. We also got spaghetti squash, eggplants, Asian pears, red onions, tomatoes, lettuce, figs, melon, and peppers.
Total spent: $38
Not pictured: 2 gallons of milk, $5
Total spent this week: $136
Monthly spending to date: $863
I'm bummed that there's still another week in the month. 🙁 I think I can squeak through with just buying milk, but it won't be fun to convince the rest of them.