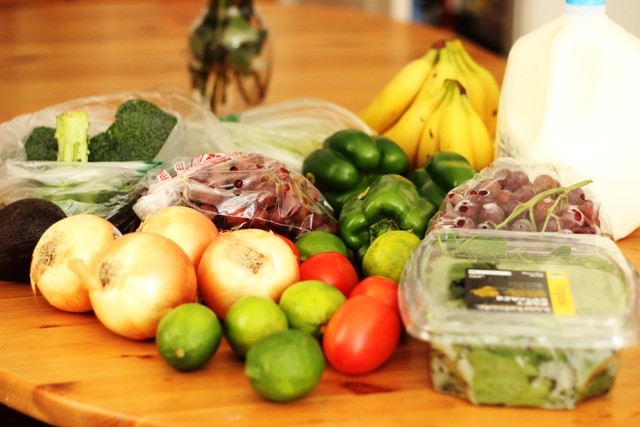 The month is over! This week we bought mostly fresh produce and milk. Hubs ran to Costco for more milk, eggs, cheese, turkey, and bread.
I'm cookbook crazy, so I've been somewhat scatter-brained. Thus, a very brief post.
Total spent this week $75
Monthly spending: $938
So, yeah, I went over. I blame cookbook crazy.
Let's look at the year as a whole:
January $451
February $1028
March $954
April $799
May $798
June $907
July $546
August $938
Monthly average = $802.63
For those of you just tuning in, my monthly target is $800/month.
$802.63 is what we're currently averaging. That's what we're spending on regular meals on average each month. Keep in mind: We have a separate dining out budget. Toiletries and cleaning supplies don't go toward this total. I don't count the delivery charge for the produce box, either. (And sometimes when I develop recipes for cookbooks or other projects, I don't use grocery money to do that. What if it's a bomb?)
We're feeding eight people, aged 4, 6, 9, 11, 12, 16, 41, and 50. We live in San Diego. And we don't buy much in the way of processed foods. My youngest daughter is allergic to peanuts.