Get ready to save money on groceries with a pantry challenge. Eating down the contents of your refrigerator, freezer, and cupboards is a great way to save on food costs.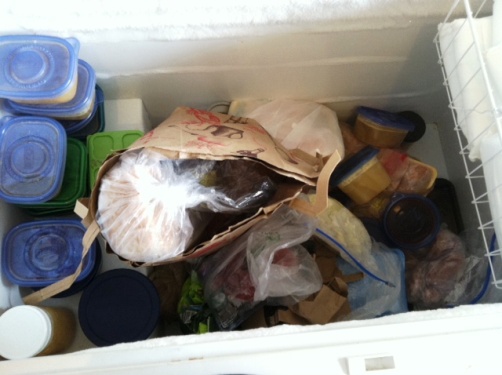 Even though it doesn't "officially" start until tomorrow, I've been gearing up for the Pantry Challenge all week. I've curbed spending so as not to invalidate whatever I save during the two week challenge, cleaned out the pantry and cupboards, talked to the kids about prioritizing and communicating their requests, and today I inventoried the freezers.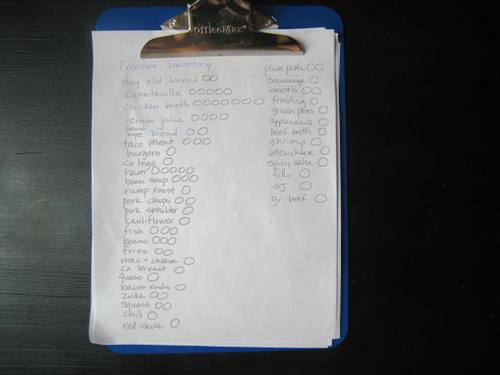 It wasn't pretty. I haven't had a lot of time for freezer cooking in the last few months, so there really isn't much there. Just a jumble of disorganization. FishBoy12 and I took an inventory and rearranged things so they are easier to find. I was surprised that there was some pretty good stuff in there.
I think it will last us the two weeks of the challenge, but that might be it.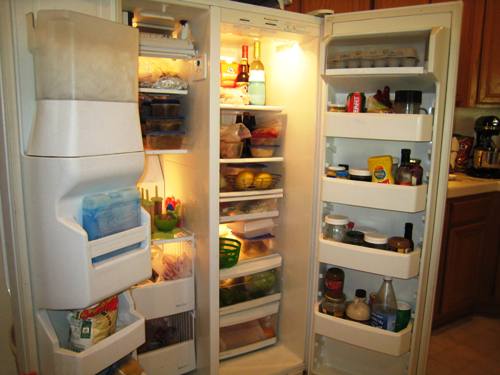 The refrigerator freezer has been the catch-all for all kinds of randomness: bread crusts to be made into crumbs someday and juicing pulp that I might bake with. A lot was a little too old and crystallized for my comfort, so we chucked it.
It's good to know what's in there. It helps me meal plan better.
Here's a peek into the pantry. There's not much there, really.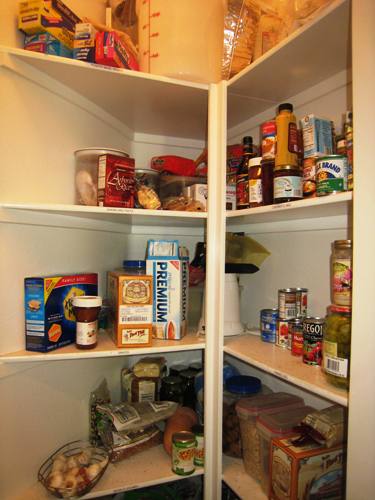 And since, we'll be doing more baking in the next couple weeks, I took a snap of the baking cupboards. Earlier in the week I organized them. I have no idea what happened to them since.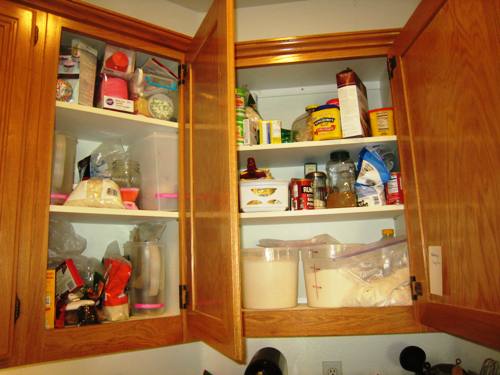 I've got a reasonable list that I hope will come in under budget for the week. I have a produce box coming this week, so I don't have the full $100 to work with this week.
This post is a part of the Summertime Pantry Challenge where we're trying to save money on food by using up what we have. You can read more about it here.

I'll be posting daily updates on how the challenge is going. You can read through the PC archives here.