I'm taking the Pantry Challenge, eating what's in the fridge, freezer, and pantry, and trying to save some cash.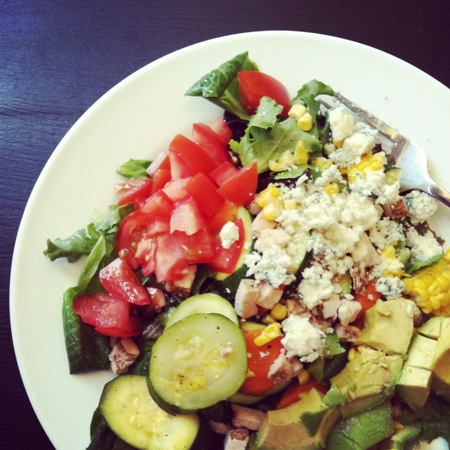 Twice I heard the siren song of In-N-Out burger today. Twice I resisted. I would call that a victory.
Even if I'm sick of my own food, am running out of easy proteins, and would rather make a run for the border.
And I don't even like Taco Bell!
Today breakfast was a fend for yourself affair made of toast, yogurt, and bananas. I had my sunbutter rice cake snack before heading to the gym and then had plain yogurt with maple syrup when I came home.
For lunch the kids had reheated chili from yesterday and French fries from the freezer. I made a quick salad with leftover veggies, corn, and chicken as well as tomato, avocado, and bleu cheese. It was a Go To Salad Plus.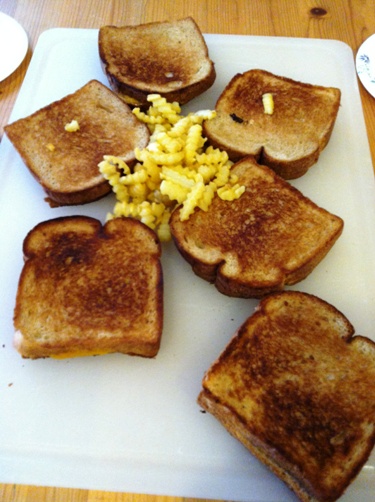 At dinner, I cooked up grilled cheese for everyone and made another salad for myself, minus the leftovers.
Breakfast: Yogurt, Toast, Bananas
Lunch: Chili, French Fries, the Go To Salad plus leftovers
Dinner: Go to Salad, Grilled Cheese Sandwiches
How did YOUR day go?
This post is a part of the Summertime Pantry Challenge where we're trying to save money on food by using up what we have. You can read more about it here.

I'll be posting daily updates on how the challenge is going. You can read through the PC archives here.