I'm taking the Pantry Challenge, eating what's in the fridge, freezer, and pantry, and trying to save some cash.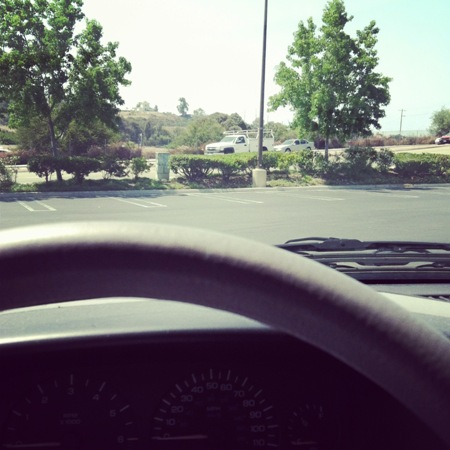 Fridays are when I have a hankering for fun food. But, I resisted going out or buying something more. It wasn't an easy Friday to do that.
My plan to take kids to the library got derailed when the left rotor on my car broke while I was driving. I heard a loud POP and then some dragging. Instead of getting on the freeway, I found a parking lot to call hubs. My knight in shining armor!
We switched cars so I could bring the kids home. He checked a few things, figured out what was wrong, and called a tow truck. He replaced the rotors on another vehicle earlier in the month, so he knows how to fix this.
The tow truck brought him home and I fed him a rather creative Meatball Salad. Yes, really. Meatballs were the easy to serve proteins I had in the freezer, so I made an Italian-style salad to go with. It wasn't bad, though to be honest, the salad would have been better with salami.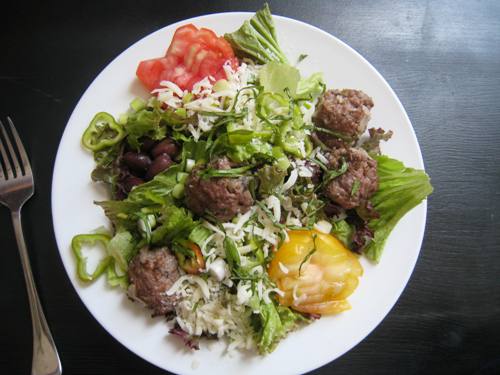 But it was healthy! (And cheaper than grabbing the fast food that was tempting me.)
I took the kids to the pool after he went back to work, so that left us all feeling hungry and lazy. That made it tempting to ask hubs to go get Chinese Takeout. But, no, since I decided to bump pizza night to Saturday and my chicken wasn't thawed for tonight, I leaned on a back up plan: make a bunch of homemade onion rolls and thaw taco meat. We had Taco Joe's!
Yay for ingenuity!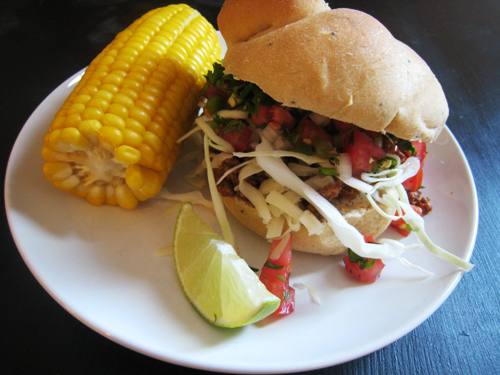 I mixed the taco meat with tomato sauce and spices. For toppings, I shredded cabbage, cheese, olives, green onions, and made a homemade pico de gallo. We had sweet corn on the side.
Breakfast: Pancakes with Nutella, Melon, Cottage Cheese, Milk
Lunch: Meatball Salad, Nutbutter Sandwiches for the kids
Dinner: Taco Joe's, Sweet Corn, Homemade Pico de Gallo
This post is a part of the Summertime Pantry Challenge where we're trying to save money on food by using up what we have. You can read more about it here.

I'll be posting daily updates on how the challenge is going. You can read through the PC archives here.