I'm taking the Pantry Challenge, eating what's in the fridge, freezer, and pantry, and trying to save some cash.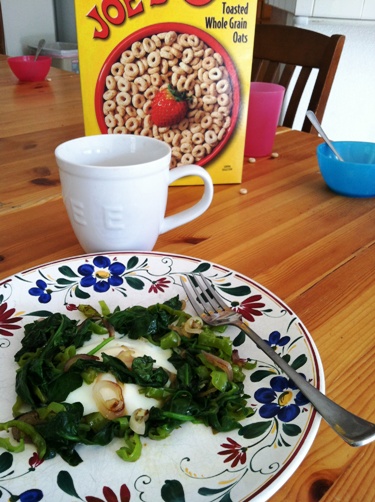 The day is gone already? This summer is just flying by!
Today I grabbed a rice cake with sunbutter before I headed out for the gym. When I came back I had Skillet Eggs while the kids had cereal, my one concession for my little guy when we were at Trader Joe's yesterday.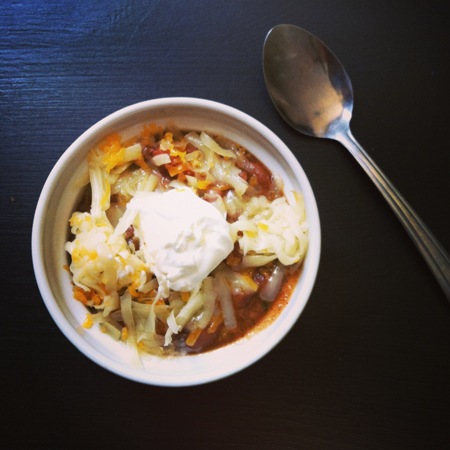 Yesterday I had sorted and soaked the last of the pinto beans we had. They were pretty old as many were split or losing their skins. Bummer. I cooked them overnight and then mixed up homemade chili in the slow cooker this morning. We had lots leftover so I'll freeze what's left to have another night.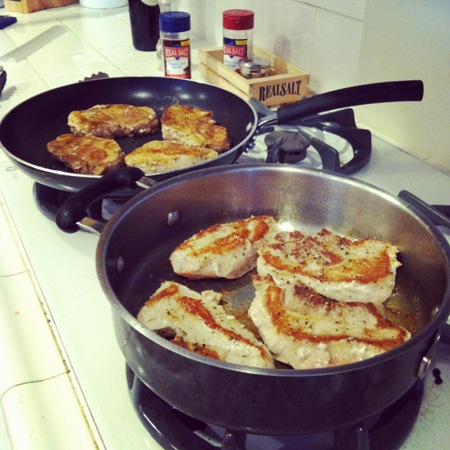 At dinner I cooked up the eight pork chops I had thawed from the freezer. I made Curried Potatoes with the last of the potatoes and Roasted Cauliflower with a bag I had frozen from the produce box in the spring.
The freezer is dwindling, as is the pantry. This could get interesting. And I still haven't gotten around to baking yet. Need to do that soon. Granola and zucchini baked goods are on the list.
Breakfast: Cereal, Skillet Eggs, Rice Cake and Sunbutter
Lunch: Chili
Dinner: Pork Chops, Curried Potatoes, Roasted Cauliflower
How is the Challenge going for YOU?
This post is a part of the Summertime Pantry Challenge where we're trying to save money on food by using up what we have. You can read more about it here.

I'll be posting daily updates on how the challenge is going. You can read through the PC archives here.