I'm taking the Pantry Challenge, eating what's in the fridge, freezer, and pantry, and trying to save some cash.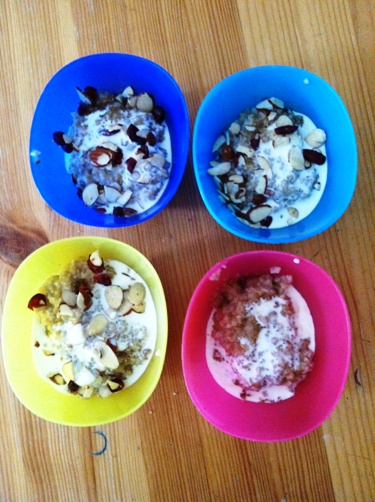 Since I go to the gym almost every morning, breakfast for the kids can be tricky. It's not tricky when I've bought boxed cereal or we have lots of eggs. I guess it's tricky during a pantry challenge.
This morning I overslept, so many children were awake — like all of them — when I left. Two had slept at a friend's house, but the other four were awake. So, I made steel-cut oats and topped them with cream, demerara sugar, cranberries, and sliced almonds.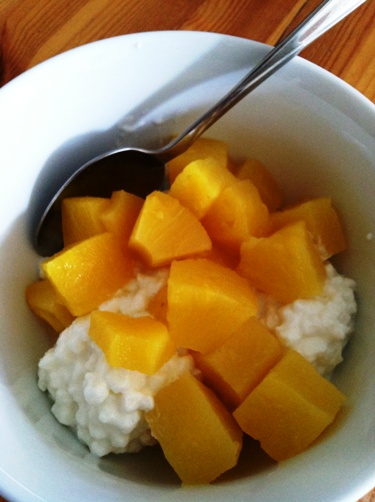 As my pre-workout breakfast, I had cottage cheese and canned pineapple. Not the most exciting. But, it worked.
You might have picked up on the fact that I'm trying to eat healthy AND do a pantry challenge. This is not a perfect combination, especially when your pantry is heavy on carbs and fats and low on protein.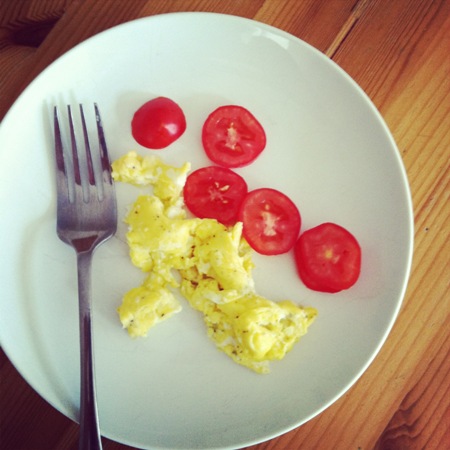 When I got back from the gym, I scrambled an egg and sliced a tomato. I am not real experienced in working out, but I've read that if you are doing a healthy workout, you need to eat before and after. I'm trying to make sure that happens. I'm hoping some day it won't feel so forced.
Contrast that with the fact that we met my sister and my nieces at In-N-Out Burger for lunch. OK, not all of us. Two boys chose to stay home and eat turkey sandwiches. They were enjoying the calm before the storm that is four little girls running around the house.
We only spent $13 at INO for me, two boys, and two girls, so I'm not worried about that hurting our dining out budget this month. Plus, it was a fun reward after they cleaned bathrooms and bedrooms in anticipation of company.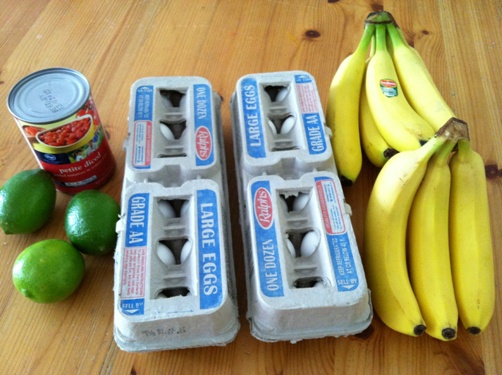 After lunch, I stopped at Ralphs for more eggs and bananas. Within an hour, there were only three bananas left! I guess we're in a banana phase. I spent about $7, so we're still under our limit for the week.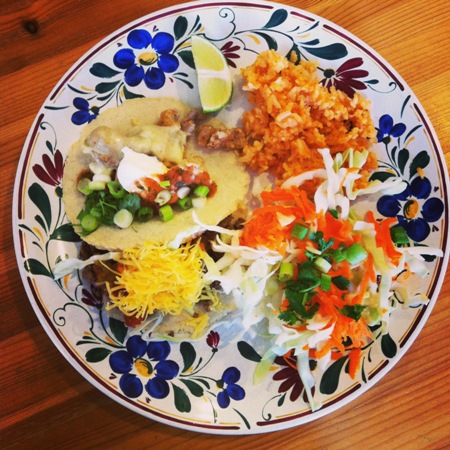 For dinner, hubs and the kids made corn tortillas. In my freezer inventory, I found a pan of Queso Fundido. We had that as an option as well as Seasoned Taco Meat. I made Mexican Rice and a cabbage salad. The kids ate popcorn with a movie later.
I didn't completely follow my meal plan, but the day went well and no one starved.
Breakfast: Cottage cheese, Fruit; Oatmeal; Scrambled Egg, Tomato
Lunch: Turkey Sandwiches; In-N-Out Burger
Dinner: Tacos, Homemade Corn Tortillas, Mexican Rice, Queso Fundido; Popcorn
This post is a part of the Summertime Pantry Challenge where we're trying to save money on food by using up what we have. You can read more about it here.

I'll be posting daily updates on how the challenge is going. You can read through the PC archives here.