Normally, I start a Pantry Challenge on July 1. It's the second challenge of the year, after the January edition. This past January I grew really tired by week 3. So, I decided that a shorter challenge was in order.
That starts next week. More details to follow later this week.
In the meantime, I'm going to approach meal planning this week with an eye to doing some freezer cooking as well as enjoying the 4th and some downtime with the fam. I don't plan to do a big stockup other than the things that we are simply out of like olive oil, cheese, things like that. I'm giving myself $200 to spend this week (out of the $800 monthly target).
I'll be building most of the meals this month primarily around what we already have, which actually isn't much. I'll be keeping breakfasts and lunches to the general rotation we have going this summer because it makes it so much easier.
Here's the meal plan for the week:

Breakfasts for Summer
All served with seasonal fresh fruit.

Lunches for Summer
All served with seasonal fresh fruit and veg.
I'm having salads most days, while the kids have: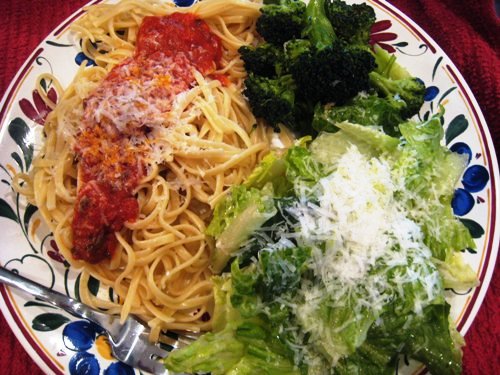 Dinners this week
All served with seasonal fruit and veg.
What are YOU having?