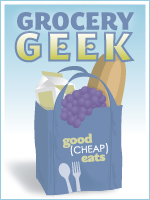 I've been pleasantly surprised that we've stayed under budget the last few months. Especially when it seems like my kids are eating me out of house and home.
When I went shopping this week, I realized why. We've run out of a ton of stuff. I spent a lot this week, replenishing the items that we've used up: lots of spices, vinegars, condiments, baking products, etc. Plus, I've done some canning so there was sugar, etc. Add to that upcoming birthdays, recipe testing for an upcoming book, and house guests who we want to love on.
Plus, feeding my kids before they eat us out of house and home.
It feels very odd to be sharing these grocery purchases — and the total — when we're only one week into the month. One week!
I anticipate that we could be in danger of going over the budget this month. (In case you're new, the target is $800 a month to feed 8 people at home, excluding my husband's lunches and the occasional dinner out for the family.)
So, anyway, here's how it went down for me, the big spender: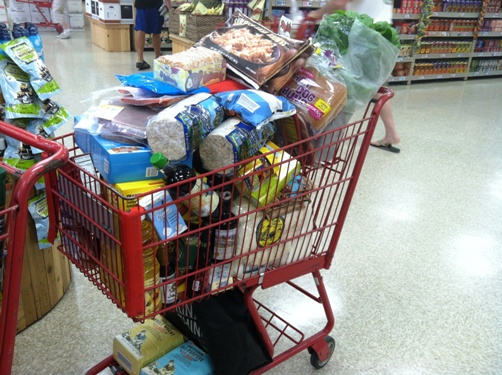 Trader Joe's
I probably could have kept shopping at Trader Joe's, but the cart was full and I was by myself. I replenished our stock of oils and vinegars, baked goods, fish, snacks, rice, bread, bagels, bacon, cream cheese, pasta, sunbutter, meat, milk, flour, etc. It seems like we were out of a lot of things.
I love Trader Joe's and especially love their guarantee for their store brand items.
Total spent: $222
Walmart
I cruised by Walmart to stock up on other things like canned tomatoes and beans, hominy, enchilada sauce, coffee, tortillas, sauerkraut, sugar, noodles, and ziploc bags. It added up fast, even though Walmart is the cheapest game for these things.
Total spent: $62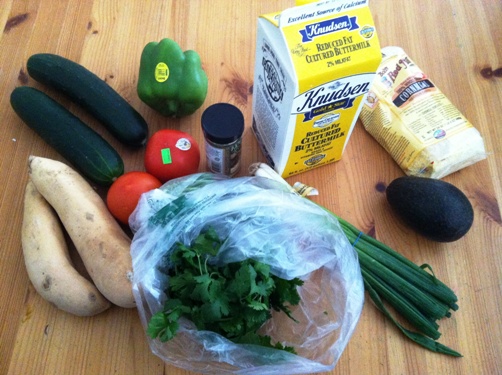 Sprouts
If I have to buy produce, I prefer to shop at Sprouts. Their sale prices are pretty amazing. I got sweet potatoes, tomatoes, cucumbers, green onions, cilantro, bell pepper, avocado, Italian seasoning, cornmeal, and buttermilk.
Total spent $17
Abundant Harvest Organics
The produce box was beautiful this week. I wish I could say I had a fabulous use for the basil and lavender, but I didn't. The green beans disappeared in a flash. The rest will be gone soon. It's so nice to have this resource. Unfortunately, the price has gone up by a buck fifty. That adds up over the month. Bummer.
Total spent: $36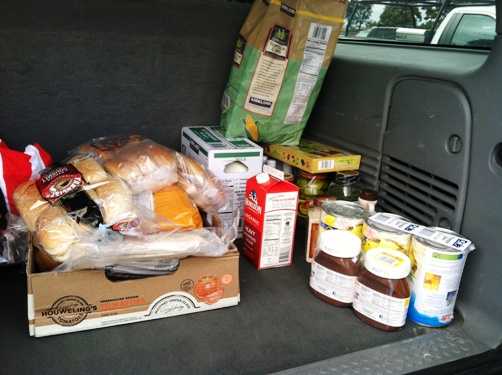 Costco
I've avoided Costco for awhile. Interesting to note that since I talked to Lynn on the phone during my entire shopping trip, I mostly stuck to my list. I did splurge on Nutella thanks to birthdays and company.
That's a pretty nice excuse, don't you think?
Again, I ended up replenishing things that we were out of: meats, cheeses, milk, juice, cream, spices, peppers, stickies, maple syrup, bread.
Total spent: $150
Sprouts
I was back at Sprouts to top off our fruit supply and to buy a bunch of sausages for a weekend party.
Total spent $50 (half of that was sausages)
Weekly total: $537
Ouch, eh? I was hoping to do a big load of freezer cooking this month, so I'm not sure how we will swing it and still buy milk and fresh fruit. I've got $263 left in my budget unless I borrow from other categories, which I just might do. We'll see.
June to date total $537.