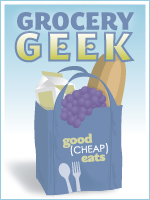 I'm flabbergasted that the week has gone by so quickly. I've been swamped with stuff. My inbox is above 200, something I rarely allow. It's going to take awhile to dig out. Thankfully, it was all good stuff I got swamped by.
This was birthday week at our house with my eldest and my third sons both celebrating birthdays. We ate out more than normal. I purchase things that might not have been on sale in order to make much of my little men. I'm okay with that. If we go over target this month, I'll call it birthday money well spent.
Here's how the shopping went down:
Ralphs
Early in the week I took FishBoy15-16 shopping for his birthday meals. I indulged him with some of his favorite things including pop and chips, which I rarely, rarely ever buy. The boy loves to eat and I knew that having a few treats would make his day special. he was thrilled.
He was also quite humble about it. I had to insist that he pick out more than one bag of chips. As the oldest, he rarely asks for his due, let alone more than that. I'm humbled by that.
We spent $79.
Abundant Harvest Organics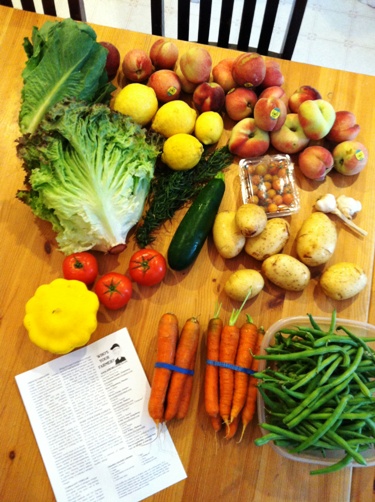 Here's the produce box for the week. It was quite lovely. I am very thankful for that box. If only the peaches didn't go bad so quickly. Bummer!
Total spent: $38 (the price went up recently)
Sprouts
I went by Sprouts for a few things, but apparently I took no pictures. I don't even remember what I bought besides chicken and fresh produce.
Total spent: $20
Weekly total: $137
MTD total: $674