Satisfy your sweet tooth with this coffeecake flavored with bananas and pecans.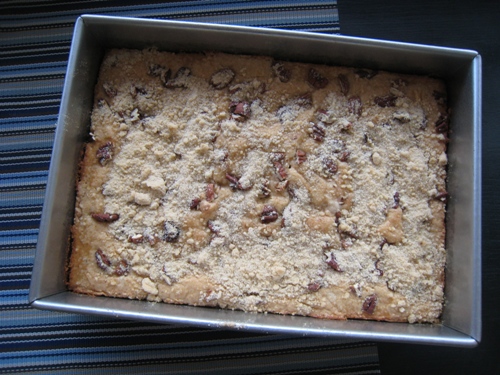 I'm currently going sugar-free this month. I decided to test out the theory that sugar makes me tired. So, except for the FishMama Trifecta and my son's 9th birthday (my designated cheat days), I'm avoiding all processed sugars.
I  put one tablespoon of honey into a large batch of fruit bars the other day, but spread over 20 bars, I figure that was a scant amount and doesn't count anyway, because it's a sweetener God made.
Anyway, I digress.
This Banana Pecan Coffeecake is amazingly good. It's also pretty sweet. I'm going to be working on the reduced sugar version, but until then, you might enjoy making this one.
Head over to Life as MOM for the recipe.