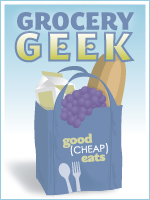 This week has been pretty mellow. I took the kids to standardized testing a couple days in a row. We spent the rest of the plugging along with end of the year schooling.
We had three hockey practices. We'll have three games tonight.
The girls put on all kinds of shows for us. The younger four built multiple blanket forts throughout the living room and beyond.
I went grocery shopping.
Actually, two of the stops were made by FishPapa himself. I have no pictures. I was too busy to go to the store, therefore, I was too busy to take pictures. 
But, here's where we stand on the food front: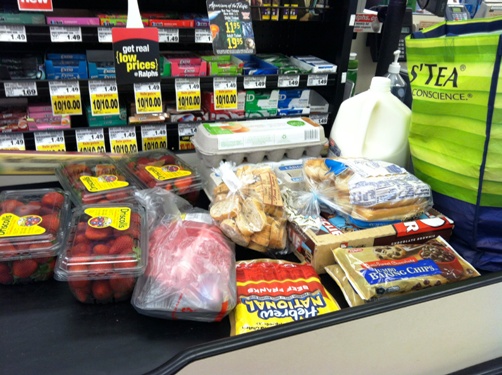 Ralphs
As promised some photos are going to be "on location". It's so much easier that way. When the hungry hoards mob me at the door, I don't have to take a picture before feeding them or putting them to work.
Ralphs sent out new coupons, including free hot dogs and free eggs. Strawberries were $1.25/pound. I bought those over the Merida Brave gummies that the girls wanted for $4/box. I think I chose the better portion.
Hubs went back a few days later for milk and butter.
Total spent: $48
Walmart
I had hubs make a Walmart run. He got LOTS of tortillas, cheese, limes, milk, and ice cream. Ahem. The ice cream wasn't on the list, but the kids were thrilled.
Total spent $42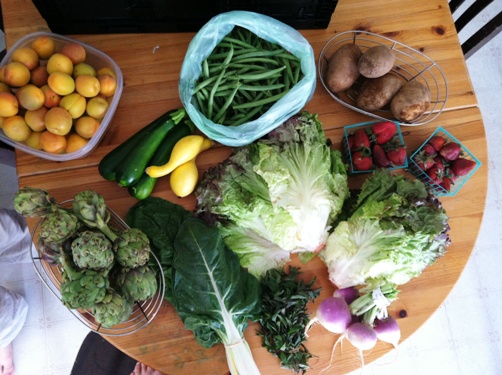 Abundant Harvest Organics
The produce box from Abundant Harvest Organics was so fun this week! Apriums (a cross between plums and apricots), artichokes, summer squash, chard, rutabagas, lettuce, strawberries, potatoes, green beans and mint. How lovely!
I ordered ten pounds of apriums for next week. Can't wait!
Total spent: $36
Total spent for the week: $126
Even with that unexpected ice cream purchase, we're doing okay. We're well under the average for the month so far. I really wanted to do double ad day at Sprouts, but decided against it. We've got plenty of food!
Total spent month to date: $304
As a reminder: I feed eight people every meal, except for my husband's lunches, which he currently eats away from home. We have a separate dining out budget, which we use about once a week. Our target grocery spending for 8 people is $800/month.