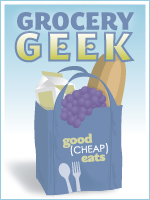 We were plugging along pretty well here on the grocery front until the last ten days or so. Two birthdays, hockey finals, hockey parties, out of town guests, a trip out of town for me, and then: the Stomach Virus of 2013. Oh my.
I'll spare you the details. Let's just say, survival mode has been the name of the game. I'm praying that the virus does what it's going to do right away instead of dragging out all summer. Ugh.
As a result of the above, I don't have great documentation on our grocery spending these past few weeks.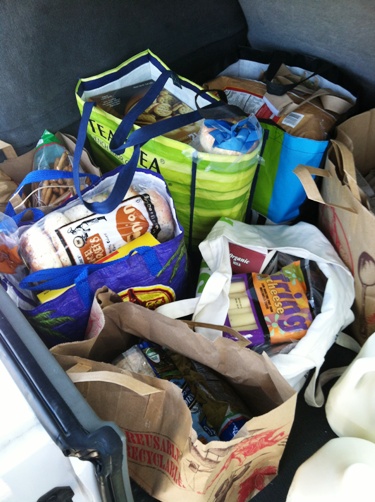 Trader Joe's
I knew that we would have a busy end of the month, so I loaded up on Trader Joe's convenience items. That held us over through most of the time, with hubs heading out for milk and a few other things while I was gone.
Total spent: $150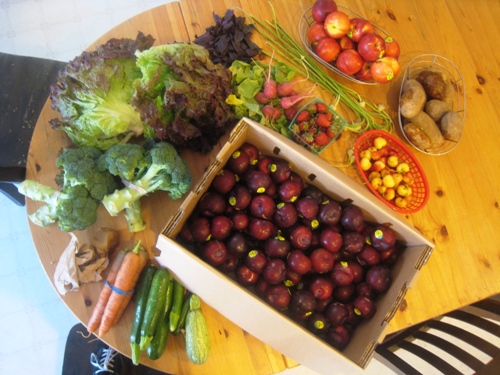 Abundant Harvest Organics
I put the produce box on vacation for the Wednesday before my departure. This was this week's box. We were thrilled with all the fruit, broccoli, and easy to deal with vegetables. The box of plums was extra.
Total spent: $52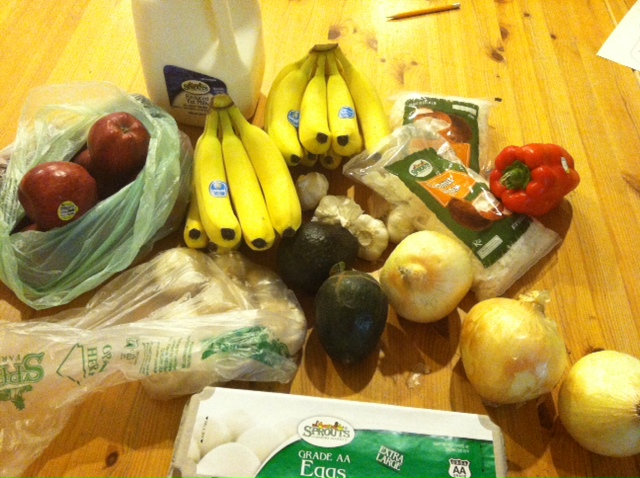 Sprouts
I headed into Sprouts last night for odds and ends that we were missing.
Total spent: $28
Total May grocery spending: $798
Let's look at the year as a whole:
January $451
February $1028
March $954
April $799
May $798
Yearly average: $806
So far this year, we're averaging close to our goal of $800/month for 8 people ages 4, 6, 8, 10, 12, 15, 40, and 50. Five of those are males! (Keep in mind that we do have a separate dining budget, about $250/month). But, I'm thrilled that things aren't too crazy.
I've had a few bad experiences at two formerly favorite restaurants. So, that will narrow the field of choices and make me cook at home more often. How's that for a silver lining?