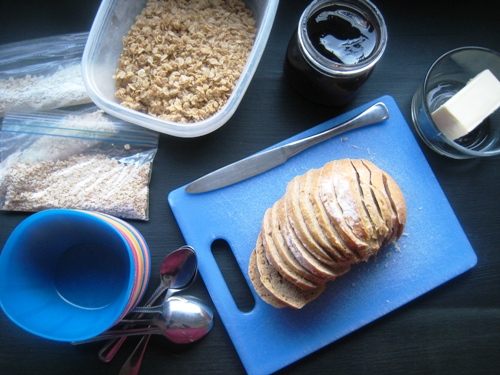 I call this the Bridge week. It's halfway in April and halfway in May. I didn't plan my month's meal plan to extend into this week, and I haven't yet done my freezer cooking for next month. So, I find myself on the bridge, so to speak between one place and another.
Since we're recovering from survival mode, I want us to have a nice transition back to reality. As I mentioned yesterday, I cleaned out the fridge, reorganized the pantry, and topped us off for groceries. Later this week I'll inventory the freezer and make a plan for freezer meals.
Part of my method to get back on track was also to plan a 3×7 meal plan for the week as well as do some kitchen prep to get us going. I used this approach to weekly kitchen meal prep. It takes a big push of energy but I'm so glad when I'm done.
Forget the fact that it disappears in a flash. At least I can say I fed them. Once.
Here's the meal plan for the week: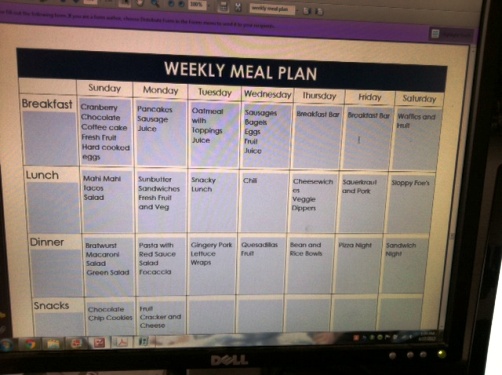 Breakfasts: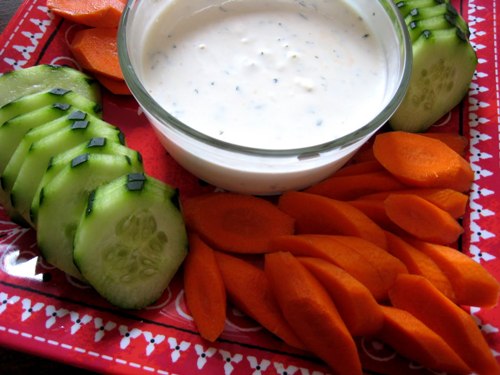 Lunches:
Fish Tacos, Salad
Sunbutter Sandwiches, Fresh Fruit and Veg
Cheesewiches, Veggie Dippers
Sloppy Joes

Dinners:
What are YOU having?