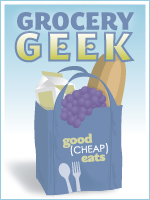 This month, I've already got my meals planned based on things we already have. We'll need milk and eggs and dairy, and I'm sure a multitude of random things that I haven't thought of, but I'm hoping we can glide through the month.
It's a full month with hockey, school, and deadlines. I ain't got time to mess around.
Thus, I didn't do too much grocery shopping this week. My recent freezer cooking session was done before the new month started, so basically March's shopping has paid for part of April's breakfasts. In fact, the previous weeks' shopping held plenty of meals that I hadn't gotten to for one reason or the other, so we've been okay.
Here's how the shopping broke down:
Abundant Harvest Organics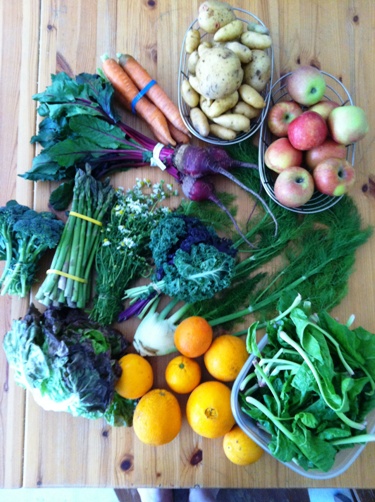 I love the box from Abundant Harvest Organics. It's always a fun surprise to see what the box holds. I know that cherries and apricots are just around the corner, so I am getting a little excited.
This week's box held spinach, oranges, lettuce, kale, fennel, asparagus, chamomile, broccoli, beets, apples, potatoes, and carrots — all great stuff!
Total spent: $37
Ralphs and Sprouts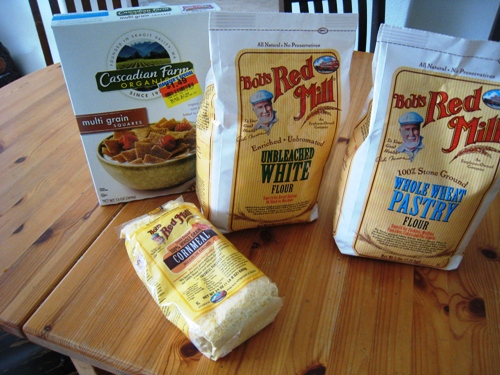 For whatever reason, I didn't get a great pic. The milk and meat got put away before I got a chance to snap a picture. I got baking ingredients, a clearance box of cereal, milk, and sale chicken and beef.
Total spent: $25
Vons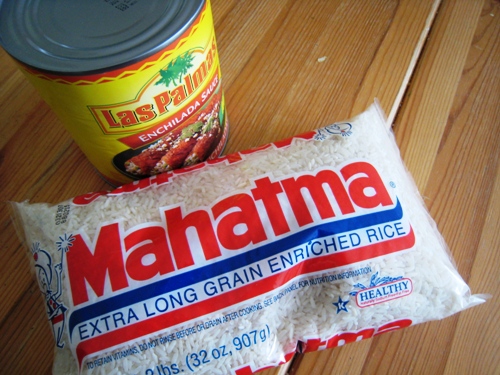 I thought that I had these items in stock, but no. So, I made a quick trip to Vons for them.
Total spent: $5
So far this month, I've spent $67 on our groceries. That's pretty amazing, after several months of going a tad over. Of course, this is only the end of week one, but here's hoping the trend sticks.
MTD grocery spending: $67