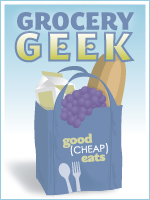 I've been in survival mode for the past couple weeks, busy with projects, the new book, etc. That means that meal planning and grocery shopping has been on auto pilot. Yesterday the smoke cleared. So, this morning I cleaned out the fridge, cleaned up the pantry, and headed to the store.
It feels good to know what's what around here.
Here's the final shopping trips for the month:
Costco
Early in the week I headed to Costco for somethings that I wanted to have on hand that I know are great prices. That included milk, yogurt, pineapple juice, turkey breast, chicken sausage, oats, cheddar, and strawberries.
Total spent $61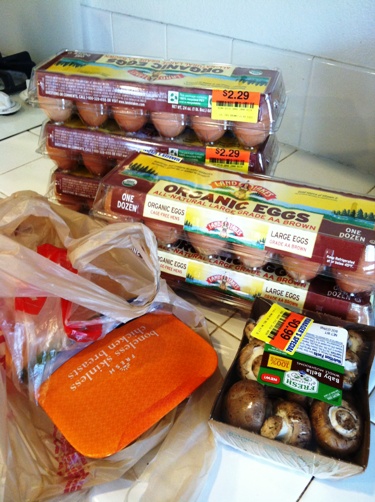 Ralphs
I cruised by Ralphs one day for chicken and eggs. Chicken because I had forgotten to thaw and eggs because we were out. I lucked out. Chicken was $1.97/pound. Organic eggs were marked down to $2.29/dozen. I bought 60 eggs! Plus, a package of mushrooms on mark down as well.
Total spent at Ralphs: $19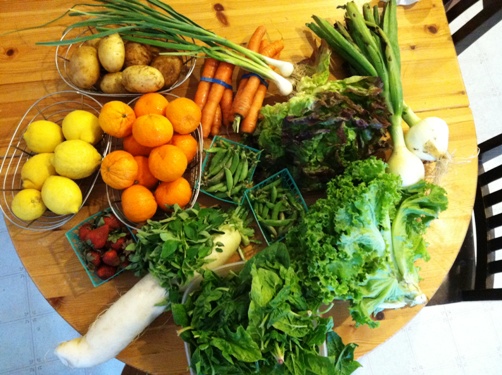 Produce Box
My veggie drawer runneth over. I didn't realize that until this morning, so we're on a mission to eat lots of fruit and veg this week. I didn't figure it out in time to put next week's box on vacation, but I will do that soon so we have a chance to catch up. I'm just afraid I'll miss the cherries and apricots which should be coming soon.
This week's box held strawberries, lemons, mandarins, potatoes, green garlic, snap peas, carrots, lettuce, spring onions, spinach, and oregano.
Total spent $36
Sprouts and Walmart
This morning I headed to Walmart and Sprouts to top us off, so to speak. And grab 99 cent pineapples. I know, we didn't need produce, did we? I guess I'm optimistic that we'll eat really well this week. Milk and yogurt not pictured.
Some of the deals:
organic pears $1.50/pound
organic apples $1.50/pound
pasilla chiles $0.99/pound
organic cucumbers $0.99/each
red mangoes $0.88/each
asparagus $1.49/bundle
pineapples $0.99/each
Total spent: $96
So, after looking at how the numbers crunched, I'm wondering if "auto-pilot" is the better way to go! We came in just under our monthly goal this month. May wonders never cease.
Total spent this week: $212
Total April grocery spending: $799
Let's look at the year as a whole:
January $451
February $1028
March $954
April $799
Yearly average: $808
So far this year, we're averaging close to our goal of $800/month for 8 people ages 4, 6, 8, 10, 12, 15, 40, and 50. Five of those are males!
Food costs have gone up, and I've been buying things that aren't exactly necessities. We've eaten out far less, so it's all working out. We're entering the birthday season when we celebrate four birthdays in three weeks' time, so who knows how that will go over. But, so far we're on track.