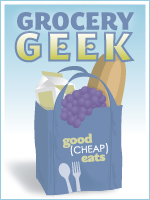 This week flew by quickly. I didn't really think about grocery shopping, it just kind of happened to me.
Wednesday I took a true and verifiable sick day when I awoke with some weird vertigo. I didn't turn on my computer. The kids had a mellow school day. They fended for themselves. I watched Pride & Prejudice (the Keira Knightley version, in case you were wondering).
I had a few appointments to keep that afternoon. On my way home I went to Trader Joe's and bought every convenience item I could think about. It was just one of those days. I knew next week will be busy and this load of groceries will stem the tide of hunger pains that we are bound to experience.
Here's how I shopped, with convenience in mind this week:
Sprouts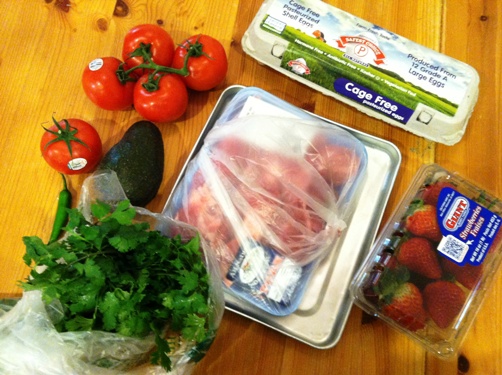 At Sprouts, I picked up salsa fixings, some eggs, pork, and strawberries. Nothing major, but what we needed based on what was on sale.
Total spent: $13
Trader Joe's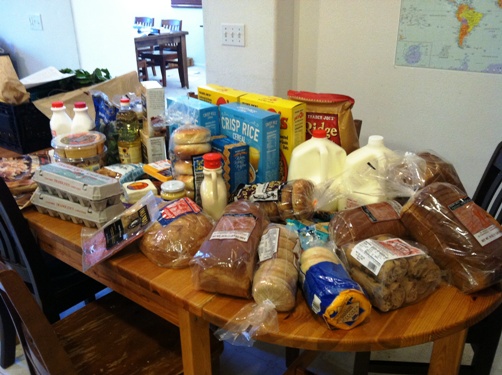 The cart at Trader Joe's was absolutely full. I stocked up on easy meals, partly because I wasn't feeling good at the time, partly because I knew we're going into a few busy days.
Total spent $130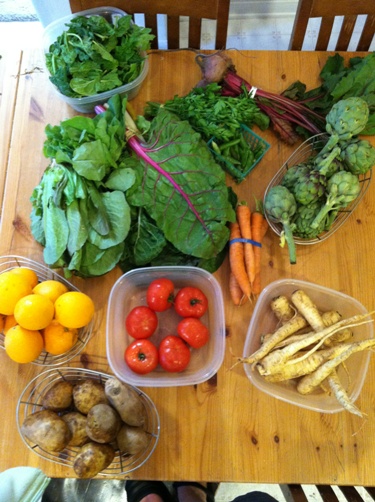 The produce box was full of goodness, including the first tomatoes of the season! They have been yum so far, especially with a bit of salt, and definitely better than the ones I bought at Sprouts earlier in the week.
Total spent $36.
Ralphs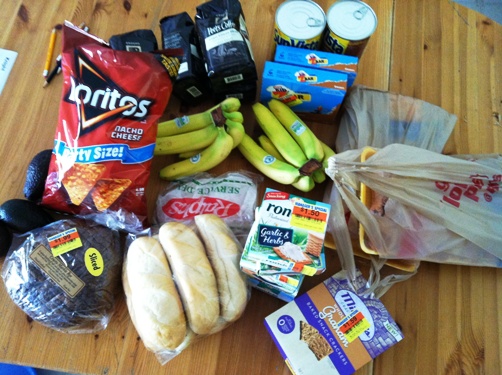 I knew I would be gone most of Saturday, so I bought meal fixings that would be easy for the hubs and kids. I also found lots of marked down items. Coffee was on sale ($6.99/package) as were the Doritos. I figured they're probably going to eat junk while I'm gone anyway, so I might as well get the credit for the "fun food". I'm dying to open the bag myself!
Total spent: $70
This week's groceries were more processed and convenient than is typically normal, but I'm okay with that. Sometimes you just gotta do what ya gotta do.
Total spent this week: $249
MTD grocery spending: $587