This is reentry week from my Whole 30. Here's how the meal planning is going down.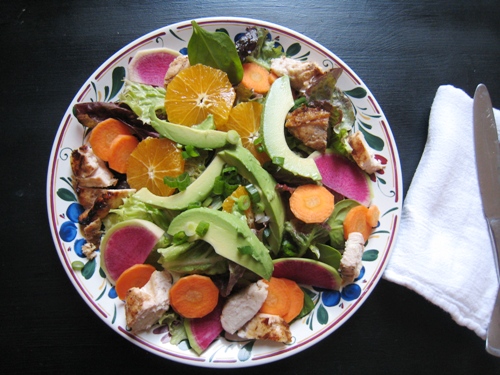 For those just tuning into to our program, for the previous 30 days, I've been on a whole foods nutritional reset. For the "Whole 30" I abstained from soy, gluten, dairy, grain, alcohol, and sugar. Yes, really. You can read about it here.
I chose this drastic "nutritional reset" for a number of reasons, mainly because I was having hip pain. Well, the pain was not affected by what I ate. In fact in the last week it got progressively worse. So, I moved to step 2: find a chiropractor.
My friend's referral turned out to be perfect for me. I was able to get in on Wednesday afternoon and Dr. Gary diagnosed my hip pain as well as prescribed a series of treatments: ice, stretches, and adjustments. Already five days later I am feeling amazingly better. Yay!
This week I am reintroducing those foods I ignored over the course of several days. While I don't have any reason to believe that those foods were causing me major problems, I don't want to give my body a shock by going whole hog right out of the gate. Plus, the idea behind an elimination diet is to see if those foods you've cleared from your system are those that give you trouble.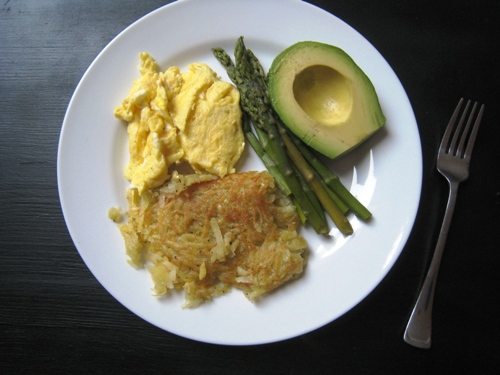 I learned a ton on this diet. I'm still processing it all and will be sharing my conclusions soon, probably once I have all the foods back in. I also created some yummy recipes, so I'll be sharing those as well.
Stick a fork in me. I'm done.
But, I wouldn't be honest if I didn't say I'm glad it's over. It was getting rather difficult to eat different meals than my family. Yes, I tried to make them overlap, but there were times when this was impossible.
I ate a lot of Skillet Eggs, Salads with Chicken, and Steamed Vegetables with a side of meat. I'm getting bored. And to make more of the paleo-style food for just one person just isn't worth the mental energy.
While I see the benefits to eating whole foods versus processed, I don't think that any food God made is inherently bad. Maybe what we do to it is bad, but not growing there in the garden, field, or stream. (That's just my opinion. I know there is a range of info and arguments in every direction. We'll save the debate for another time.)
So, this week I'm in reentry phase. Here's what the meal plan looks like: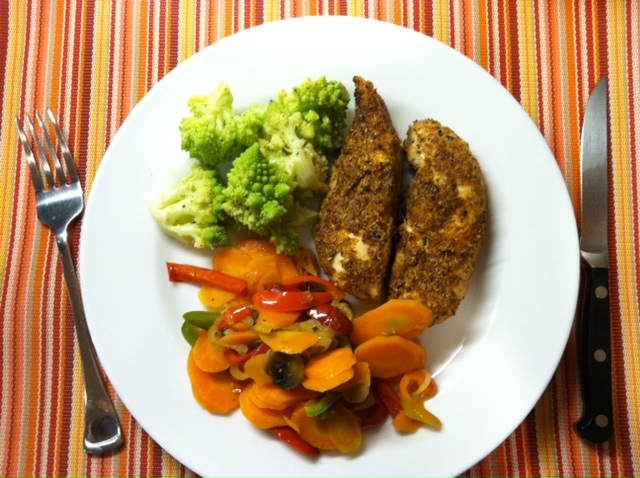 Monday: Day 2, post Whole 30, can add dairy.
Almond-Crusted Chicken Tenders, Steamed Veggies, maybe this Garlic Cheese "Bread" that Carla wrote me about since it's still gluten-free.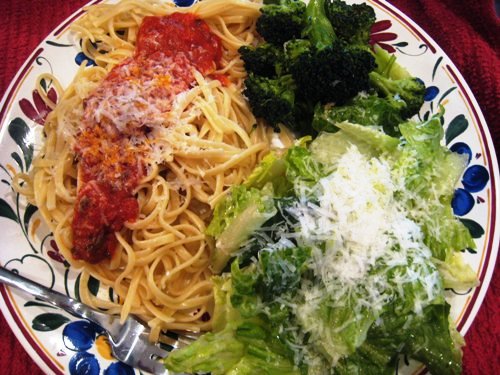 Tuesday: Day 3, post-Whole 30, can add dairy
 Pasta with Red Sauce and Sausage, Caesar Salad, and Steamed Vegetables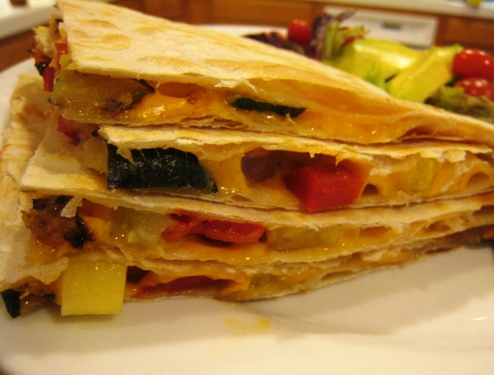 Wednesday: Day 4, post-Whole 30, can add gluten
Quesadillas, Fruit Salad, Green Salad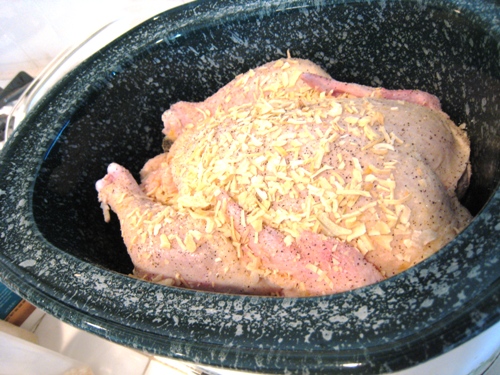 Thursday: Day 5, post-Whole 30, can add gluten
Chicken in the Slow Cooker, Steamed Vegetables, Biscuits, Mixed Berry Pie for dessert!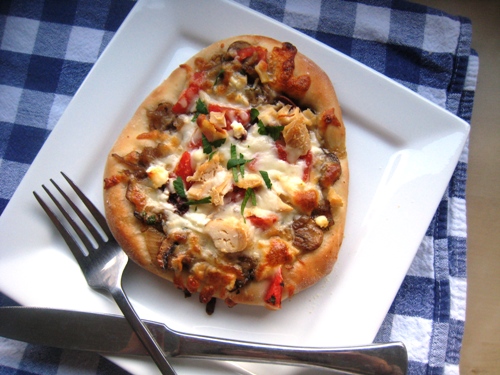 Friday: Day 6, post-Whole 30, can add gluten
Pizza Night, Veggie Dippers with Ranch Dressing
Saturday: Day 7, post-Whole 30, can add grains
Queso Fundido, Mexican Rice, Cumin-Scented Cabbage Salad
What's on YOUR meal plan this week?
Check out Menu Plan Monday for even more meal planning ideas.