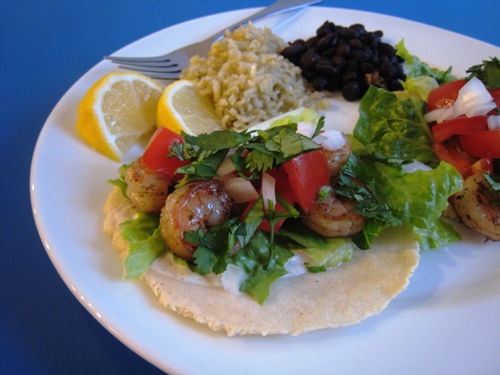 I've been reading how some people revel in their busy-ness, almost brag about it. I am not in that camp. I love having nothing to do. I'd much rather have a cleared calendar than a full one.
However, that's not my season of life. While I like to keep it as trim as possible, there are still things to do and places to go, especially when you have a large family. On our plate this week: hockey practices and opening day of the spring hockey season.
Though the very thought of the busy-ness tires me, I know that it's in my best interests to make sure I have a meal plan for the week. Since I'm eating a strict diet right now (about 2 more weeks to go), it's all that more important that I plan. There really aren't too many choices for eating out. It's easier to eat at home right now. Cheaper, too, me thinks.
So, here's the dinner plan for next week:
Grilled Chicken, Salad, Rice for the Fam
Pasta with Red Sauce, Salad, Garlic Bread (I'll have a large salad with leftover chicken.)
Shrimp Tacos (I'll use lettuce leaves for tortillas or have my shrimp on salad.)
Texas Chili, Cornbread, Toppings
Pizza Night (I'll have leftovers)
Grilled Fish, Steamed Vegetables, Potatoes
Date night for the parents/Quesadillas for the kids
What's on YOUR meal plan this week?
Check out Menu Plan Monday for even more meal planning ideas.