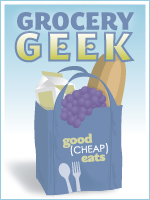 Things have been crazy around here. What can I say? Hockey? Hip pain? Homeschool? I'm all about alliteration today. Obviously. Suffice it to say, I have been lacking in the time to write department.
Slowly but surely the fog is starting to clear. Hubs is getting the hockey thing under control. Dr. Gary is taking care of my hip — praise the Lord. (It's a dysfunctional sacroiliac joint, in case you were wondering.) And school is fun and good — most days.
With a crazy week schedule comes a new resolve to reserve certain days for me to devote to writing. Hubby and I have been crafting that this week, trying to figure out what to do when, where people need to be, and the most important question of all, what we're going to eat!
I end my Whole 30 today. Reentry starts tomorrow. I'm hoping everything is fine. As I mentioned in my updates this past week, it's complicated.
So, here's how the grocery shopping went down this past two weeks. Keep in mind that I feed 8 people, ages, 50, 40, 15, 12, 10, 8, 6, and 4.  Five of the six eldest are male. Nuf said. My target price for groceries is $800/month. Here's how it shook down last month.
Here's the mid-month report:
Ralph's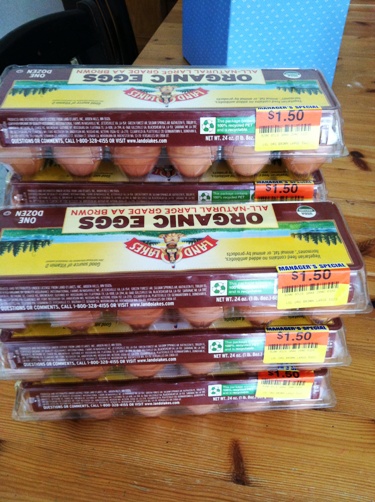 I went to the store for eggs. Imagine my surprise and delight to find organics marked down to a buck fifty. They had about 2 weeks to spare on them before their date. I bought 7 dozen. Oh yes, I did.
Total spent on eggs: $10.50
Costco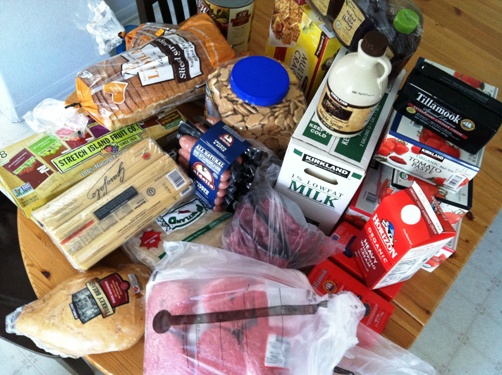 I did a sizeable freezer cooking plan at the beginning of the month which necessitated a trip to Costco. Since most of these purchases weren't on my diet (like cream, cheese, tortillas, pasta), I tried to buy enough to last us awhile. When I'm not eating certain things, I tend not to realize when we run out.
Total spent at Costco: $300
Walmart/Sprouts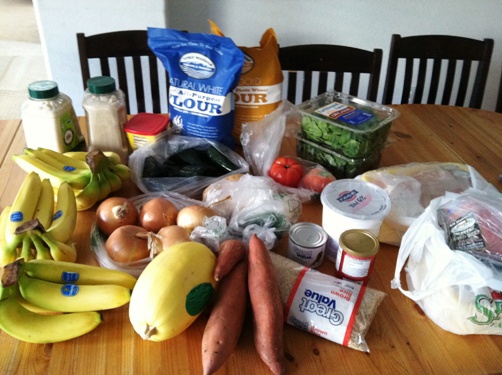 To fill out what I needed for freezer cooking, I headed to Sprouts and Walmart for the produce and odds and ends.
Total spent: $80
Trader Joe's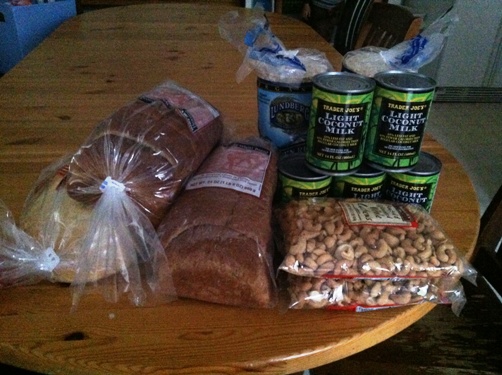 Date nights during the Whole30 have consisted of dinner at Chipotle and a run by Trader Joe's. I'm going through a lot of coconut milk and cashews for me and a lot of bread for the kids since I don't want to bake.
Total spent at Trader Joe's: $30
Abundant Harvest Organics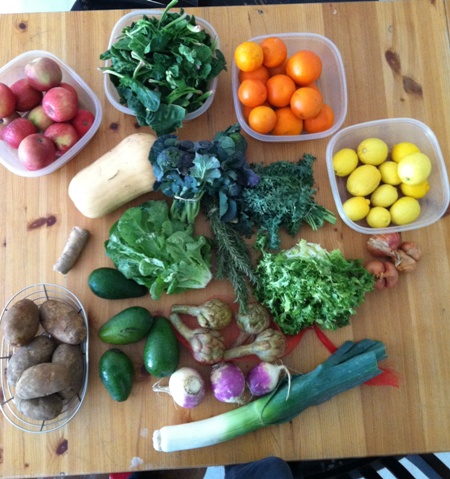 Our first produce box of the month contained all kinds of goodness, though I'm staying away from the turnips now that I know they don't agree with me. That root looking thing is a bit of horseradish. Fun!
Total spent: $40
Sprouts again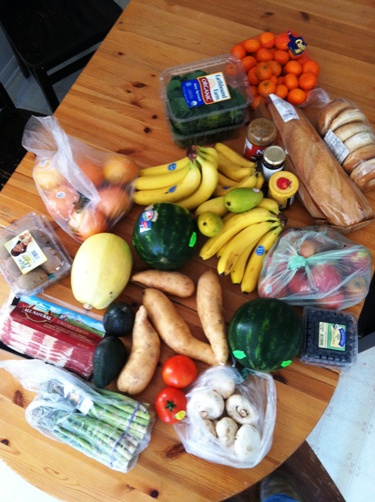 This Whole30 has had me running out of vegetables like no body's business. Since I'm buying more for me, the family is eating more as well, especially bananas. It's a total win.
Total spent: $66
Trader Joe's again: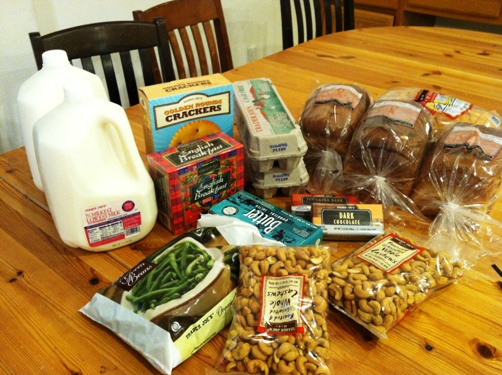 We finally ran out of eggs and cashews so back to TJ's for more.
Total spent : $47
Abundant Harvest Organics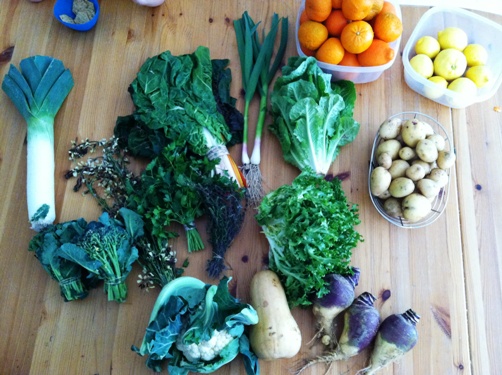 The produce box this last week was pretty green with not too many fruits to choose from. I guess that means a trip back to Sprouts in a few days.
Total spent: $37
Total spent this month: $610
Eating paleo, even for one person, is not cheap. While I see lots of the benefits, I don't see how it's sustainable from a financial standpoint. That said, I do want to incorporate more whole foods, protein, and produce into our family's diet. It will just take some clever spending.