This is Day 9 of my month-long Pantry Challenge series  where we're eating down the pantry (and freezer and fridge) to use up what we have, rotate stock, and save some cash.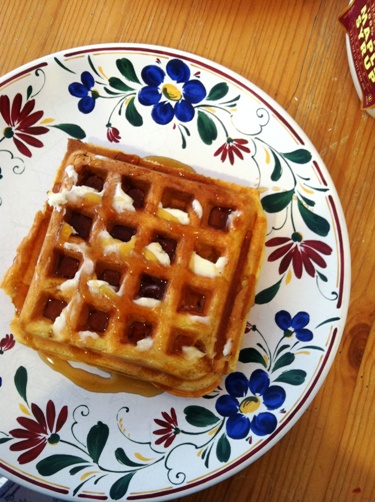 Today was a day that was slow getting started. I stayed up late dealing with server issues and was up early dealing with server issues. I went back to bed in order to make up the deficit which attributed to a late start on the day. I'm going to bed early tonight to help catch up. So this report will be short and sweet.
Breakfast
I made waffles for breakfast, what had been planned for yesterday. I had a bunch of squash puree thawing in the fridge, so I mixed that into the waffle mix. The kids didn't notice and they loved buttering their waffles before pouring on syrup. For some reason several of them had never buttered a waffle. Say what?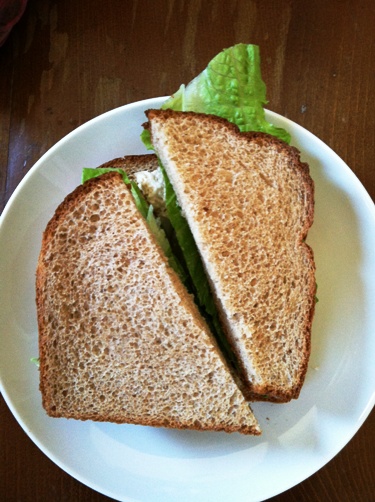 Lunch
Lunch was late because breakfast was late. We had leftover pulled pork and leftover tuna salad sandwiches.
The produce box came today, so we got replenished with fresh fruit and veg. I stopped by Sprouts later in the day to supplement what was missing. Spent $52 total, bringing our weekly total to a little over $100. Not bad, not bad.
Dinner
For dinner I had planned pasta and red sauce, but I felt like having polenta. I haven't forced anyone to make polenta, so I made it mostly for myself along with sauteed onions, mushrooms, and spinach. FishBoy15 made foccaccia. We added a green salad and ate well. We had gelato for dessert.
Day 9 Menus

Breakfast: Waffles
Lunch: Leftovers
Dinner: Pasta with Red Sauce, Polenta with Sauteed Vegetables, Green Salad, Foccacia, Gelato
How's the challenge going for YOU?
This post is part of a month-long Pantry Challenge series. You can read more about my goals for the challenge here.