This is Day 26 of my month-long Pantry Challenge series  where we're eating down the pantry (and freezer and fridge) to use up what we have, rotate stock, and save some cash. I'm running out of steam.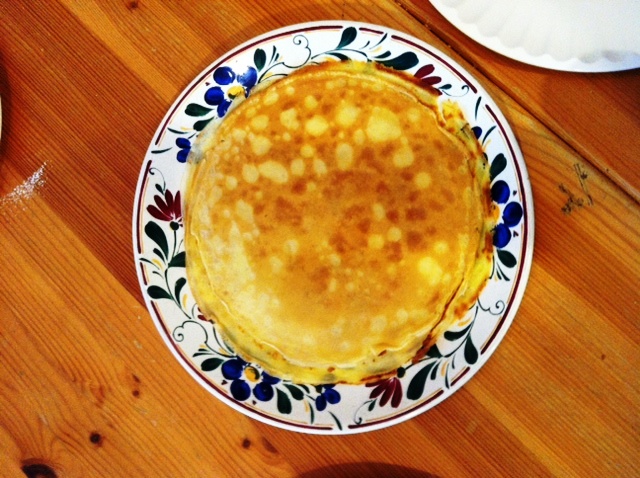 I'm thinking that I'm going to call the Challenge to an end on the 28th. Today I felt like Old Mother Hubbard. Not wanting to torture the family or myself too much.
Breakfast was the kids' request of crepes. Easy and fun and everyone loved it. I enlisted FishPapa's aid in cooking them up and even FishBoy12 got into the act. Yes! I might not have to do the cooking next time.
At lunchtime and dinner I found that we were out of key things that I had planned on for the meals. We ended up going out to lunch. It was already 1 when I started rummaging in the kitchen and coming up short.
In the late afternoon I headed to the store for cheese and chips so that I could make chili. That was super.
See? Running out of steam. I'm thinking I won't plan such a long challenge next time. It's fun at the beginning and then feels burdensome.
Day 26 Menus

Breakfast: Crepes
Lunch: Fast food
Dinner: Quickest Chili in the West, with chips, cheese, and sour dough bread
This post is part of a month-long Pantry Challenge series. You can read more about my goals for the challenge here.