This is Day 11 of my month-long Pantry Challenge series  where we're eating down the pantry (and freezer and fridge) to use up what we have, rotate stock, and save some cash.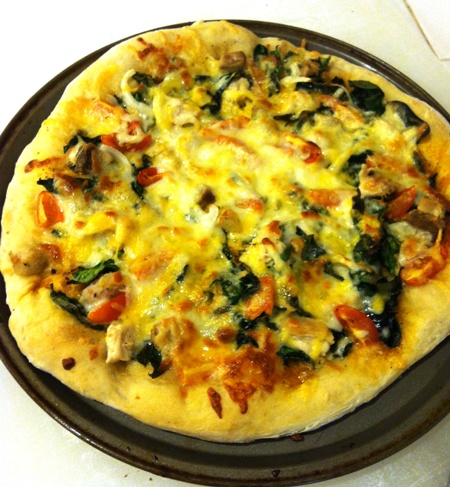 I'm dancing that fine line with my family. I've mentioned the pantry challenge. I've bought necessities like milk and coffee. I've also put off buying things that they like to have, like cocoa powder and honey. There's nothing wrong with those things, but I know that once I start shopping, I'll have a hard time drawing a line.
Everyone knows we have the money to buy these things, so not buying them is a little weird to them. I just give a vague, "I'll get that when I go to Costco" reply and then hope I don't have to go to Costco too soon.
Today we did well eating at home again. Tomorrow might be another story. Hubs has to work and on those kind of Saturdays prefers to have a meal out as a family. While I think it's good to avoid take-out when we can, I also value the importance of family outings, especially when our time together on the weekend is compromised.
Today's meals
For breakfast I baked a Raspberry Baked Oatmeal that I made in last week's freezer cooking. (Was that only last week?) The kids and I enjoyed that. Once kid also ended up making Instant as well. He really loves those homemade packets.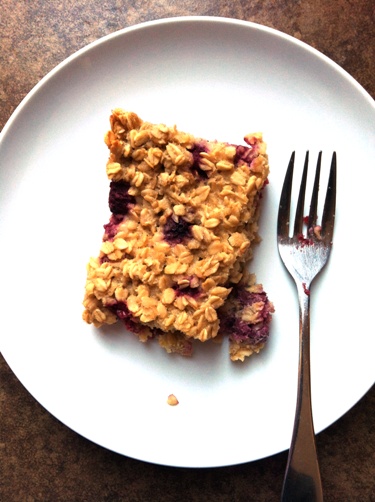 Lunch was leftovers for the kids: chili and brats. They like those things. I made a salad to take with us on our park adventure.
Dinner was pizza. I mixed up the Five-Minute Artisan dough before we left for the park. It was ready by the time I needed to start forming pizzas. Dinner was FishBoy8's responsibility. The dough is too unwieldy for him to do on his own, so I got things ready for him and he topped the pizzas.
I made a chicken and spinach pizza for variety. Love putting greens on a pizza.
There were only three slices of pizza left, so my days of one batch of dough may be drawing to a close. I guess we'll need to add salad to pizza night on a more regular basis. I usually plan to have a salad, but then I get too tired by the time I'm done baking pizzas.
Day 11 Menus

Breakfast: Raspberry Baked Oatmeal
Lunch: Leftovers
Dinner: Pizza
This post is part of a month-long Pantry Challenge series. You can read more about my goals for the challenge here.