Meal planning during a Pantry Challenge is essential to its success.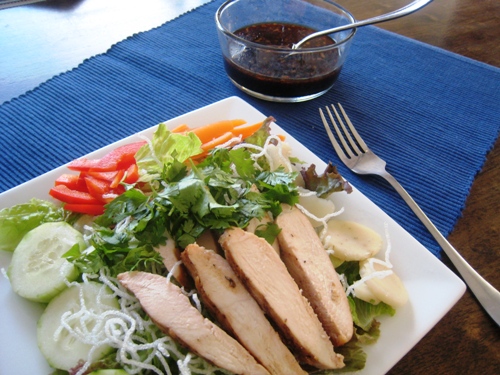 We are a third of the way into the Pantry Challenge. I confess, I'm getting a little weary. However, yesterday's Grocery Geek tally tells me we're on a good track. If all things hold steady, we could end up saving a few hundred dollars this month on groceries.
I spent a little time on Friday thinking through our meals for the upcoming week. We have a lot of great produce on hand thanks to last week's delivery, so that is dictating how we eat throughout the week.
Again, I created a 3×7 menu plan to help me direct the week's meal preparation. One added benefit of this is that since the boys are now helping with meal prep, they are stepping up to take on another meal during the week if they're hungry and I haven't gotten around to fixing things yet. Win!
Here's the plan for the upcoming week:
Sunday
Full Breakfast
Asian Chicken Salad with Noodles
Stuffed Shells (cookbook), Green Salad, Garlic Rolls
Monday
Breakfast Bar
Snacky Lunch
Summer Rolls
Tuesday
Breakfast Bar
Sandwiches (sunbutter, grilled cheese, or tuna salad)
Beans and Rice
Wednesday
Mix and Match Muffins, fruit, smoothies
Leftovers
Pasta with Red Sauce, Steamed Veg, Focaccia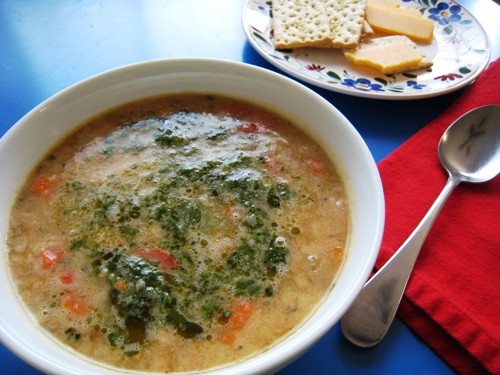 Thursday
Waffles
Sauerkraut and Pork
Soup Night, Good Bread
Friday
Pancakes
Quiche, Salad
Pizza Night
Saturday
Full breakfast
Pork Tacos
Baked Shrimp, Rice, Vegetables
What's your plan for the week?