This giveaway is closed. Congrats to the winner: kentmm@.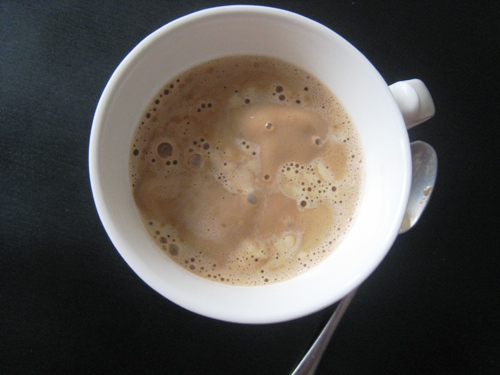 We're big coffee fans around here. Hubby and I love a hot cup of java in the morning. During hockey season, I was continually loading travel mugs full of decaf to keep us warm while we cheered in the stands.
While there's a coffee drive-thru on my way to the rink, I knew I couldn't sustain the cost of that habit. I found that using my Keurig coffee brewer totally sped up the process, making it just as easy and quick to brew a cup at home as it was to drive by the coffee house.
My favorite K-cup so far is the Newman's Special Blend Extra Bold. Love that dark flavor. I can brew a larger cup without it tasting too watery. (Costco often has it on sale. Or you can use Swagbucks for Amazon money and get it that way, too.) I also have a reusable filter for my brewer, so I can also fill it with whatever coffee we have on hand.
You can also order via Green Mountain Coffee. If you do, use the coupon code: CELEBRATE8163 to get 15% off storewide. The code will be valid starting December 7th through December 31st, and cannot be combined with any other keycode discount.
There's no doubt that K-cups are convenient for quick brewing. But, managing to store all those itty-bitty cups? If you've got a stash, that can be a rather unwieldy cupboard to open. Avalanche!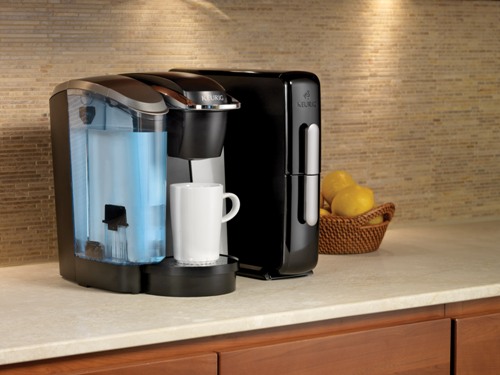 Keurig has developed several storage devices to keep K-cups handy. This K-Cup® Pack Countertop Storage Drawer would make a great gift for your kitchen or for a loved one this winter. And I have one for you to win this week!
One Good Cheap Eater will win a K-Cup® Pack Countertop Storage Drawer compliments of Green Mountain Coffee.
To Enter:
Simply complete the information on this form. Please know that the information is only being gathered for the purposes of mailing you your prize in the event that you are chosen as the winner. This information will not be sold, traded, or given away.
This promotion is open until Sunday, December 16, 2012 at 8 pm PST and is limited to US residents, 18 years or older. Friends and family of Jessica Fisher and Good Cheap Eats are ineligible for entry. The winners will be chosen randomly. This post will be updated with the beginning of the winner's email address. The prize for this promotion is provided by and shipped by Green Mountain Coffee and/or its representatives. Jessica Fisher and Good Cheap Eats will not be held responsible for unclaimed or undelivered prizes.
Disclosure: I have received Countertop Storage Drawer. All opinions are my own.