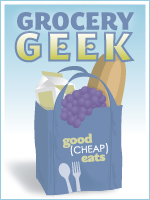 As I reported last week, we went over budget in November, but the average is still holding strong at just a smidgen over $800/month to feed our family of eight. This month I have lots of freezer meals still at my disposal from last month, so that is a help.
I did a full holiday baking session earlier this week which has us set for desserts and some breakfasts for the month. If you're interested in a full day of baking that should yield nine types of cookies, three loaves of bread, 18 cinnamon rolls, at least a dozen scones, a cheesecake, two muffin mixes, and a partridge in a pear tree, then head over here to download the cooking plan.
It's been an incredibly trying week, so I'm not sure where we'll end up in the next three weeks. So, I'm cutting myself lots and lots of slack in the kitchen department. I don't think we'll go too crazy, but I'm giving myself permission to relax a little.
As for the shopping, well, here's the lowdown: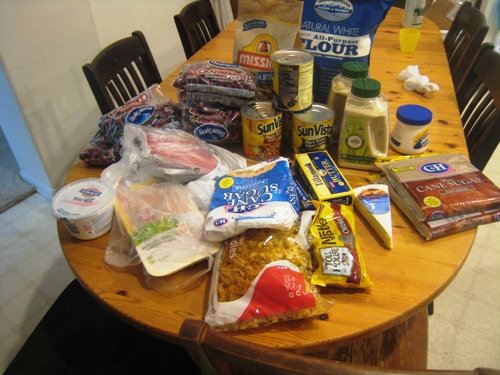 Walmart and Vons
Walmart's my place for basics when I don't know of a great sale elsewhere. I stocked up on noodles, beans, and ingredients for the baking plan. I scored major bigtime when I found cranberries for 49 cents a bag. Oh yes, yes, I did. See? Proof.
I bought eight bags and threw them in the freezer. I think we're good until next winter now.
I needed Brie to make SamWiches, so I had to go to Vons as well because my Walmart does not sell Brie. Tragedy. They also had some sale meats.
Total spent $ 86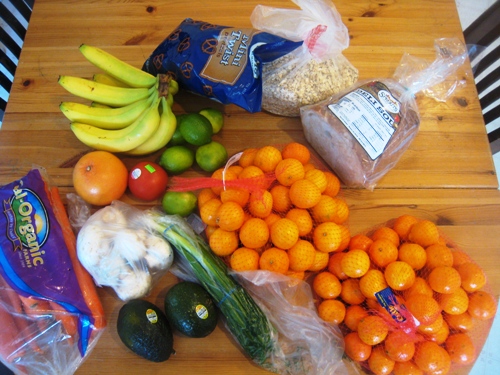 Sprouts
Sprouts, the store formerly known as Henry's, is my go-to for fresh fruit and veg. Whatever's NOT coming in the produce box in the following week, I pick up at Sprouts. I got green onions, avocados, cuties, carrots, mushrooms, tomato, limes, grapefruit, bananas, bread, oats, and pretzels
Total spent: $32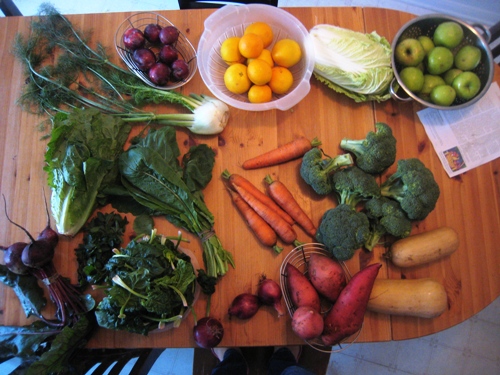 Abundant Harvest Organics
The box was heavy and full this week. My collection of squash overfloweth. I think I've got eight piled up in the pantry. Box contents included: beets, mint, spinach, romaine, mustard spinach, red onions, sweet potatoes, butternut squash, carrots, broccoli, fennel, oranges, Napa cabbage, apples, and yes, late fall plums, believe it or not.
I'm hesitant to take any vacation weeks from the produce box because they will be closed two weeks in a row for Christmas and New Year's. I think we'll eat squash those weeks. 😉
Total spent: $36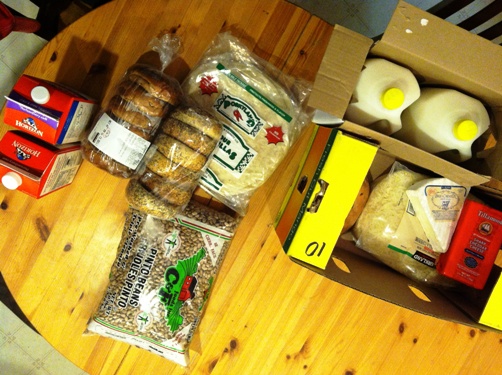 Costco
Hubs cruised through Costco for me to get milk, cheese, half and half, cream, turkey, bagels, beans, and tortillas.
Total spent: $97*
*I don't have the man's receipt, so I'm not sure if he got other things or cash back. This might get adjusted next week after I have a chance to interrogate inquire.
Total spent this week $251
Spent Month-to-Date : $251
Until next time, this is Grocery Geek reporting in.