This giveaway is now closed. Congrats to the winners: mtcowgirl_22@, peggy4000us@, chopf712@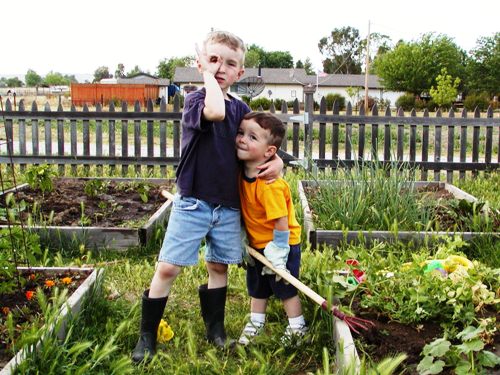 Look at my people! Those are my two biggest boys when they were five and two. Now they are 15 and 12. How did that happen?!
Ten years ago we lived on two acres in the country. It was mostly flat and weedy. But, we carved out a little space to grow a garden. I loved that garden! It was such a therapeutic device for me back when I had three kids five and under. We spent lots of time outside.
We currently rent a home with a manicured, postage-stamp size backyard upkept by a gardener. Someday we'll get a piece of earth to call our own. And when we do, I'm gonna plant! I might have grandkids by then, but still.
When we have our Someday Garden, I'm going to plant these babies from the Safe Harvest Seed Bank: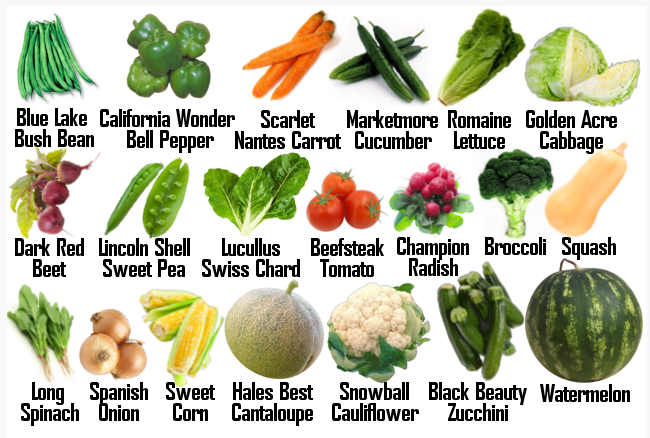 Now that we get a regular produce delivery, I know what to do with this huge variety of fruits and vegetables. Yum!
The seeds for each of these varieties are included in the Safe Harvest Seed Bank which is 100% Heirloom  seeds, 100% NON-GMO, contains 20 Seed Varieties, and has a 5+ years Shelf-Life. This seed bank is like a one-stop shop for your backyard garden.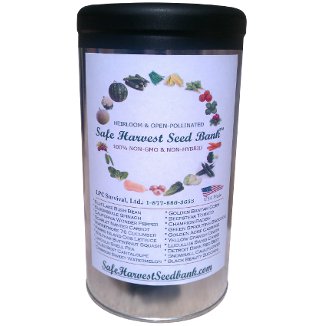 This week three Good Cheap Eaters will each win a Safe Harvest Seed Bank.
To Enter:
Simply complete the information on this form. Please know that the information is only being gathered for the purposes of mailing you your prize in the event that you are chosen as the winner. This information will not be sold, traded, or given away.
This promotion is open until Monday, December 10, 2012 at 8 pm PST and is limited to US residents, 18 years or older. Friends and family of Jessica Fisher and Good Cheap Eats are ineligible for entry. The winners will be chosen randomly. This post will be updated with the beginning of the winner's email address. The prize for this promotion is provided by and shipped by LPC Survival and/or its representatives. Jessica Fisher and Good Cheap Eats will not be held responsible for unclaimed or undelivered prizes.
Disclosure: I have been compensated for my time spent writing and administering this giveaway. All opinions are my own.