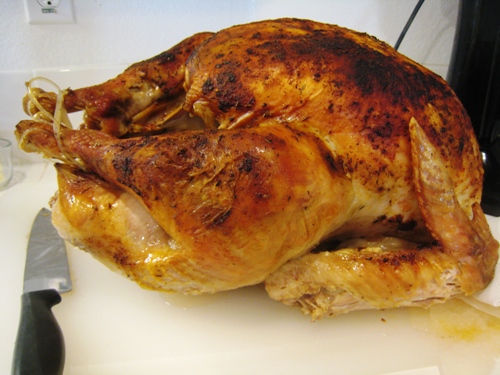 The jury is still out on whether or not we'll be having turkey this year for Thanksgiving. I always say that I'll forego it. It's such a hassle. And then I find myself lugging a 20-pound bird in and out of the fridge, in and out of the sink, in and out of the oven.
I am contemplating making it a day early as a happy compromise. We shall see….
If you're sure you're cooking a bird this year, but aren't exactly sure how to do, I've got you covered.