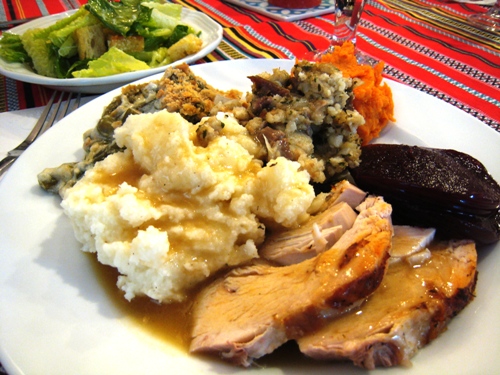 It's so hard not to go overboard on side dishes for a big holiday meal. The turkey dinner is such a simple meal: Turkey, mashed potatoes, gravy, stuffing/dressing, cranberry sauce. Those are your basics.
I think a family's personality really comes out in the side dishes, though. When I was a child, my family had the same side dishes every year: Escalloped Corn, Dilled Green Beans (cold from the can) and Baked Beans. That was it.
Interestingly, those are not side dishes I make unless my dad is coming for the holiday. We'll save the psychoanalysis for another day.
Instead I shoot for things that I know my kids enjoy, dishes that feature something from the produce box, and, I admit, the occasional experiment.
In the mood for a great side dish? Try one of these: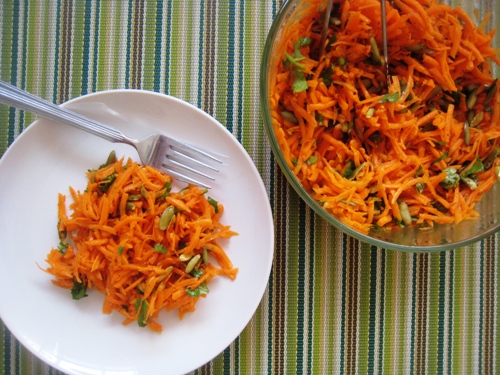 Carrot Salad with Cilantro and Pepitas