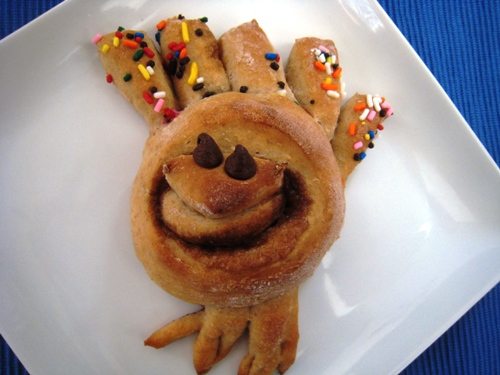 Thanksgiving week is typically a fun week of feasting at our house. It's a short school/work week. We often have house guests. We know that Christmas is just around the corner. And we eat well!
This year, in light of our reformed eating habits, I'm trying to exercise some self-control. In past years I've made so much food that some of it inevitably went to waste. And what didn't often went to waist, if you get my drift.
I don't think that's what the Pilgrims intended in a Thanksgiving feast.
Please don't misunderstand.
Thanksgiving is a time of feasting and celebration. Don't feel like you have to cut back because I am. I'm not bah-humbugging the meal. I am just realizing that I personally need to be a better steward of our resources.
As such, I'm not making a full turkey. A turkey breast might make its way into the meal instead as well as baked chicken legs for the kids. I might grab a small ham, too. I haven't gone shopping yet, so the jury's still out.
I'm also going to make smaller batches or immediately freeze excess so that we don't waste great food.
All that to say… I'm not pulling out all the stops on Thursday. Enough is as good as a feast.
I'm also planning simple meals before and after Thanksgiving to counter balance the calories and the crazy. Here's our dinner plan for the week:
18. Asian Rice Bowls with Chicken and Potstickers
19. Swedish Meatballs*, Mashed Potatoes*, seasonal vegetables
20. Red and Green* Pasta Bar, Salad, Garlic Bread
21. Asian Chicken Salad with Noodles
22. Thanksgiving
23. Pizza Night
24. Soup Night, Good Bread
What's your plan for the week?