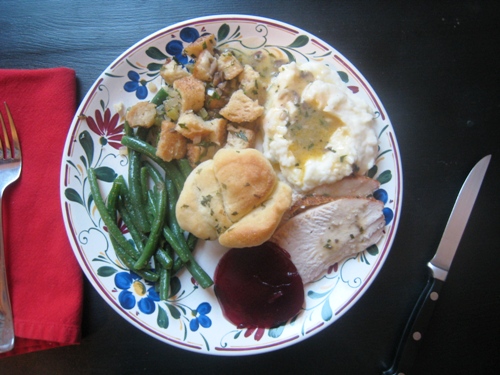 I cooked for ten people here today. I'm exhausted. Even though I simplified by roasting turkey breast and chicken legs, I still spent the bulk of the day in the kitchen. Still contemplating that one.
Meanwhile, I have the bones in the slow cooker to make homemade stock. In the coming days, we'll be making the most of holiday leftovers. Stop by tomorrow for some ideas on what to do with that you've got left.
Here's hoping you had a wonderful Thanksgiving holiday!