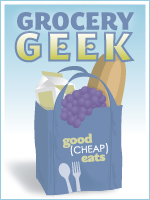 This week I ramped up things at home. We've got four weeks of school until our Christmas break. I don't want it to be a lackadaisical month. Instead I want to finish the year with a bang.
That meant that I had to reconsider some of my priorities: namely, how I spend my time and money.
Homeschooling has been one of the most important and life-changing experiences for our family. I know we spend less on school than we would if we sent the kids to private school. Once you count the cost of school uniforms, extra fees, and commuting costs of hauling six kids to preschool and public school, I'm even going to venture that it's a wash between public and home education. I don't think we spend more at home than if we were sending our kids to the schools down the street.
Time is money.
Homeschooling does take a lot of time, however. I realized this week that there isn't enough time to cook from scratch (the cheaper route) and still get all the school lessons done. At least not in a timely manner.
So, something's gotta give. And that something… is the grocery budget.
Hubby and I talked about it and decided that it's worth the investment of spending a little more money on convenience items. For us, convenience means cold cereal and sandwich bread. I'm not buying TV dinners, but I'm gonna break with a little more cash so that I can stay sane.
This is probably a discussion for my own benefit more than it is for yours. I was feeling guilty buying a box of Joe's O's this week because I had spent November's grocery budget already. It's not like we don't have extra cash. Thankfully, we do. But, it was the principle of sticking. to. budget. that rubbed me. I had to justify it to myself.
In case I needed to justify it to you, too, there's my argument. 😉 We'll see how the numbers crunch at the bottom of the post.
Here's how we ended November: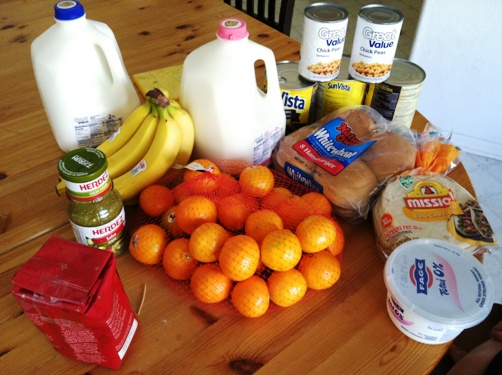 Walmart
milk, beans, coffee, salsa, tortillas, buns, yogurt, clementines, bananas
Total spent: $36
Trader Joes
unpictured: cereal, bread, apples, milk, half-half, sunbutter, vitamins, fish oil, yogurt, rice cakes, crackers, frozen fruit, oil, butter, cream cheese, coconut milk, almonds
Total spent: $118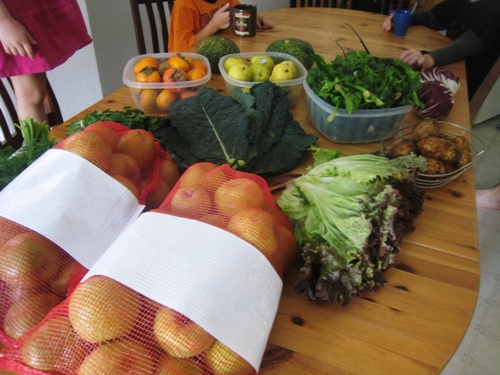 Abundant Harvest Organics
apples, kale, lettuce, spinach, dill, cilantro, potatoes, radicchio, pears, persimmons, squash, radishes
Total spent = $52
Weekly total = $206
Monthly total for November = $1036
Looking at the big picture
So far this year, our grocery expenses have bounced all around! But since we buy things in one month to use in the next month, it makes sense to average our spending over the course of a year. Here's how the numbers are crunching:
January = $442
February = $800
March = $1142
April = $615
May = $820
June = $940
July = $595
August = $912
September = $982
October = $668
November = $1036
Total spent year to date: $8952
Average monthly spending for 2012: $813.81
Well, that wasn't so bad after all. I can scrape a little pride together and walk away, can't I? We're not too far over our monthly goal. Maybe this will work after all. I've got most of our December dinner meals planned and in the freezer. I've got breakfast and lunches and holiday stuff to work.
Wish me luck!