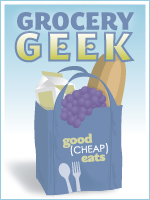 This month was the first in quite some time when I cooked and shopped for the month all at one time. Previously, I was doing a mixture of nightly cooking and "make-ahead and freeze". I can't tell you how nice it has been to have part or all of a meal made in advance!
I've simplified my weeks so much, especially when it comes to grocery shopping. It's so, so freeing.
This month, though, I shopped and cooked for dinners only. Breakfasts and lunches have been a little haphazard. And when that happens, I tend to spend money at Trader Joe's!
(Honestly, the time change has kicked my tail and serving the kids cold cereal for breakfast has won over many, many days. It doesn't help that there hasn't been a good sale on oats in awhile. Our granola and oatmeal days are pretty sparse.)
So, here's the shopping report for the week:
Trader Joe's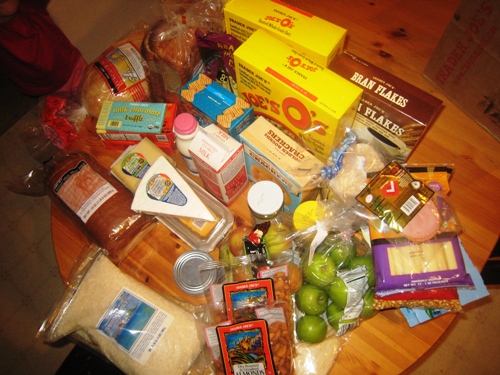 My trip to Trader Joe's included rice, cheese, bread, butter, milk, crackers, cereal, apples, sunbutter, salsa, almonds, cream, yogurt, and chocolate.
Total spent $100
Ralphs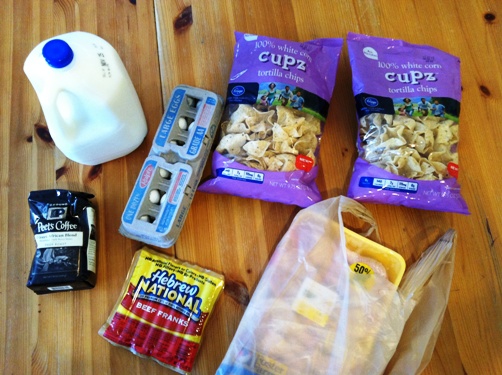 At Ralphs, I got the hot dogs and the eggs free with store coupons. The chips were a buck a bag. The chicken legs (for my rebel no-turkey Thanksgiving) were half-off. I also got coffee and milk.
Total spent $18
Costco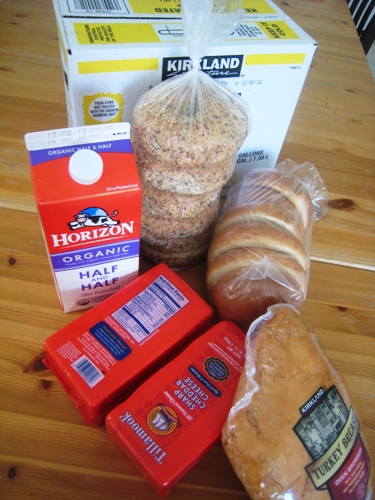 The Costco stop got me bagels, cheese, milk, half and half and a big turkey breast.
Total spent $47
Abundant Harvest Organics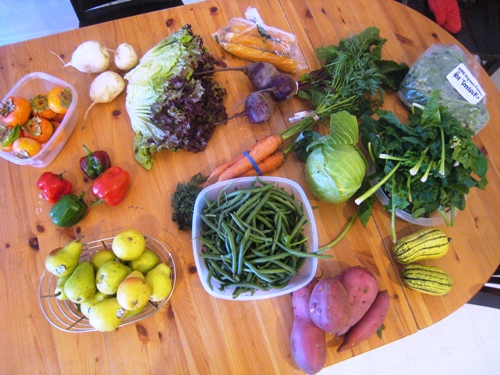 We won't be getting a produce box next week for the holiday, so we're stretching this one out without a problem. The box had turnips, carrots, beets, lettuce, carrots, cabbage, pears, beans, sweet potatoes, spinach, squash, popcorn, peppers, and persimmons. I also ordered some pea tendrils – oh happy day!
Total spent $40
Weekly total = $205
MTD Expenses = $722
Obviously, I'm not going to be under my ideal of $800 this month, thanks to Thanksgiving. We don't have potatoes, cranberries, or a myriad of other items that we "have to have" on the holiday. Plus, there's still another week in the month after that big meal. But, we'll have plenty of surplus to carry us into December. We haven't made a dent in our freezer meals.
How are you geeking out over groceries?