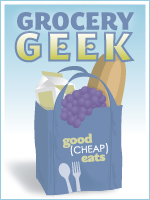 The produce co-op had lemons for $0.30/lb. I had to buy them, don't you think? They're not pretty. They were billed as "cosmetically challenged." But, since I still have lots of zest from my dad's last batch of lemons, I'm good. We're going to juice all this and freeze it for lemonade all winter. Yum!
In other news, I didn't do much grocery shopping this week and it was a nice change from the week previous. Our freezer meals are working out quite nicely, too.
Here's what grocery shopping looked like this week:
The produce box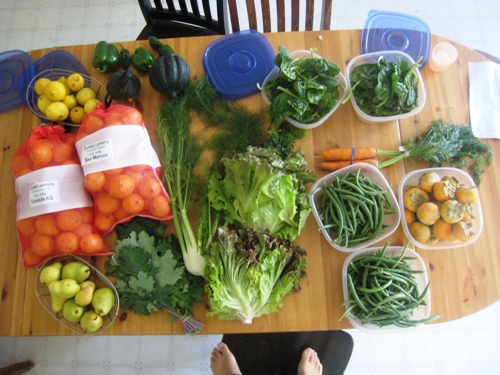 This week the box included pears, kale, lettuce, fennel, green beans, persimmons, carrots, spinach, acorn squash, peppers, oregano, and lemons. Plus, the extra lemons. I gave the fennel and persimmons to friends. We'll work our way through the rest of this over the next week.
Total spent = $42
Not pictured:
The other trips were so insignificant, that I didn't record them for posterity. They included:
two and a half gallons of milk
a quart of half and half
2 pounds of cheese
a package of coffee
tomatoes ($0.99/lb)
organic pears ($0.99/lb)
bananas ($0.67/lb)
bulk oats
Total spent = $30
Weekly total = $72
MTD Expenses = $517