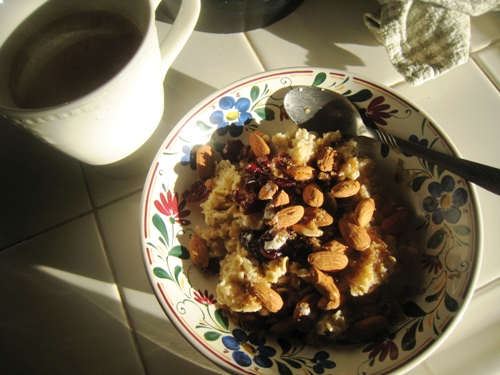 I am so thankful that I planned meals for the month as well as cooked most of those meals in advance! It was a little rough during the midst of it, but man, is it paying off now. We've eaten well without a lot of hassle. And the nights that things didn't thaw in time? I was able to swap with something else because I had an alternate plan.
Yeah for make-ahead meals!
This is what's on the menu for the week:
Breakfasts
served with seasonal fruit and veg
Yogurt Pancakes
Birthday Girl Breakfast
Waffles
Fried Eggs and Toast (Yogurt for the Girl)

Lunch
served with seasonal fruit and veg
SBJ Sandwiches
Birthday Girl's Choice
leftovers
Dinner
Six Layer Nachos*, fruit salad
Chicken Enchilada Bake*, rice, beans
Meatloaf*, Dubliner-Stuffed Potatoes*, seasonal vegetables
Bday Girl's Choice
Bean and Cheese Nacho Bake*, Mexican Rice, salad
Rice Bowls with Chicken, Potstickers*, and seasonal vegetables
Got your meal plan on?