This giveaway is now closed. Congrats to the winners: Bluecastle99@, saraschroeder@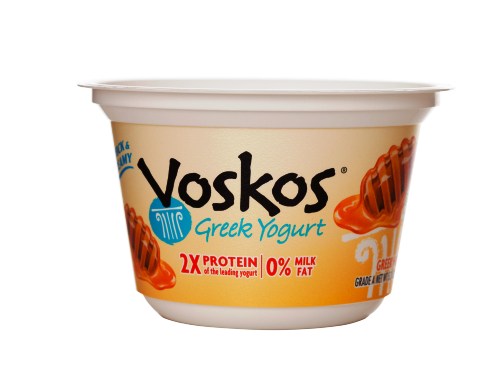 While I know how to make my own yogurt, I love to have a stash of yogurt cups in the fridge for quick and easy snacks and breakfasts. The kids look at this as a real treat, especially in comparison to the bulk tubs that I usually buy.
Why is it that a single serving is so much fun?
Recently, we were sent an assortment of Voskos Greek Yogurt to try, including: apricot mango, blueberry, fig, honey, peach, strawberry, and vanilla. Seeing as I only go to taste one flavor (honey), I'd say they were a hit! Well, except for the fig.
The fig lingered awhile in the fridge. (I don't like fresh fig, so I didn't think I would like fig yogurt.) It went into a smoothie. True story.
Regardless, I'd say that Voskos yogurt passed the FishFam test.
Greek yogurt, higher in protein that traditional yogurt has a thicker texture that somewhat mimics sour cream. Hubs and I have used it as a substitute for sour cream on a number of occasions since it also has fewer calories.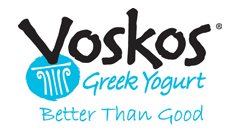 This week two Good Cheap Eaters will each win 5 free product coupons from Voskos Greek Yogurt.
To Enter:
Simply complete the information on this form. Please know that the information is only being gathered for the purposes of mailing you your prize in the event that you are chosen as the winner. This information will not be sold, traded, or given away.
This promotion is open until Sunday, November 18, 2012 at 8 pm PST and is limited to US residents, 18 years or older. Friends and family of Jessica Fisher and Good Cheap Eats are ineligible for entry. The winners will be chosen randomly. This post will be updated with the beginning of the winner's email address. The prize for this promotion is provided by and shipped by Voskos and/or its representatives. Jessica Fisher and Good Cheap Eats will not be held responsible for unclaimed or undelivered prizes.
Disclosure: I have received product samples. All opinions are my own.