Take inventory of your pantry and build a meal plan around it.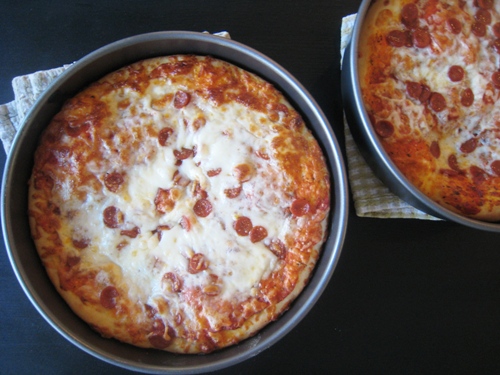 As I mentioned yesterday, I'm trying to focus on what we have in our freezer this month since it's full to the brim. We've also had some extra expenses that have drained the emergency fund, so I'd like to go under budget this month and start building that fund back up.
I confess it will be hard since food is a comfort at our house. When things are stressful…. I go grocery shopping. But, I'm going to try to beat it.
This week's meal planning was a three-step affair:
Take inventory of what we have.
Plan meals from that.
Figure out what is the minimum in purchases to make to fill the gaps.
Honestly? We could probably eat for a month with the food we have on hand. If the world and all its workings came to a grinding halt, we could eat. They wouldn't be perfectly coordinated meals, but we could eat.
And if I exercised some creativity, they'd be pretty good after all. 
That's my mission for the month. I noticed I now have FOUR butternuts and an acorn squash taking up residence in the pantry, so I'm also going to need to get creative with those as well! Last week I created a formula for our meal planning, based on our family's weekly schedule. Last week it worked really well. (Read: I actually stuck to it.)
Here's this week's rendition:
* indicate cookbook recipes
That's my plan.
What's YOURS?