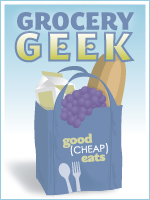 This has been a good week for eating down the freezer. I think we gained a good foot of depth there by using up what we had. I've uncovered a few things I forgot we had.
We're also saving some coin on groceries. I've been a stickler on eating out. Except for date night and FishPapa's lunches, meals have been at home. Even on the nights when my meal plan went South.
That being said, I still bought a few things to add to the larder. Some of them I could have lived without, but c'est la vie.
Here's the grocery geekiness. Sort of.
Walmart
With fall's arrival, I've had the itch to bake, so I stocked up on flour and sweeteners at Walmart. Also picked up a few odds and ends to fit the other meals in the plan. The go-gurts are our snack contribution for hockey.
Total spent $48
Abundant Harvest Organics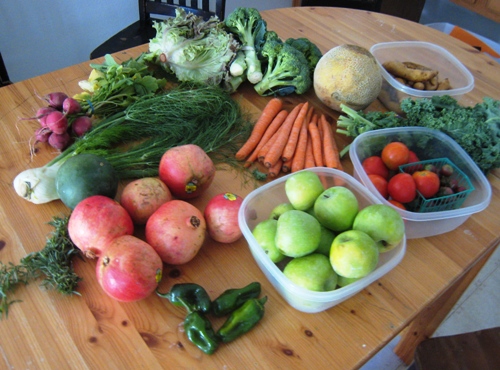 I confess I haven't done a great job with the arugula and fennel in our box. This week I gave the fennel to the neighbor. The rest, I think we can manage: pomegranates, tarragon, hot peppers, apples, melon, tomatoes, carrots, radishes, kale, broccoli, potatoes, and lettuce.
Total spent $37
Not pictured: four gallons of milk $10.
Total spent this week $95
Monthly expenditures to date = $341